2023: What to Expect in the Asia-Pacific
Writers from across the region highlight the trends and event to watch in the new year.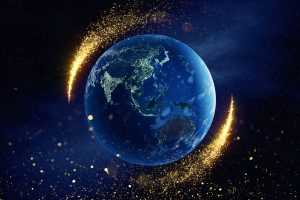 Last year was one of political change, with elections across the Indo-Pacific (some competitive, some not). In 2022, Australia, China, Kazakhstan, Malaysia, Nepal, the Philippines, South Korea, and Turkmenistan, all elected or appointed top leaders – some new, some re-upped incumbents. There are some additional polls in 2023, most notably in Thailand and Pakistan, but many more countries will see their current leaders – whether new to office or simply grappling with new challenges – try to find their footing.
And it won't be easy to do, amid fears of a global economic downturn as the crises of 2022 continue to haunt the new year. The war sparked by Russia's invasion of Ukraine rages on, disrupting supply chains and dragging down economies around the globe. The potential for conflict in the Taiwan Strait and the Korean Peninsula looms large, too, as tensions worsened in both regions last year. 
For the most part, the COVID-19 pandemic has slipped off the radar of regional governments and publics (with China as the big exception). But the economic turmoil it caused continues to linger, as countries from Sri Lanka to Laos grapple with financial ruin.
Finally, the new year will almost certainly bring new natural disasters, as climate change continues to take a toll, as well as new terrorist attacks, especially given disturbing trends in Afghanistan. No one knows where or when these events will happen, but if 2022 taught us anything, it's to expect the unexpected. 
Click through to read the full outlook.