Japan's Long-Range Strike Capability Decision Was Not Sudden
The shift in Japan's security policy was the result of a series of parliamentary debates stretching back decades.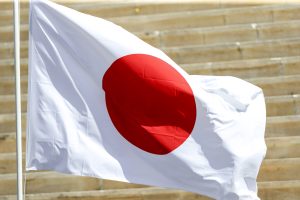 On December 16, the Kishida administration in Japan announced that the Cabinet had approved the National Security Strategy, the National Defense Strategy, and the Medium-Term Defense Force Development Plan. The National Security Strategy sets forth the basic concepts of Japan's security policy and is revised every 10 years. The major turning point in this revision of the National Security Strategy is the possession of a long-range strike capability, known in Japan as an enemy-base attack or counterstrike capability.
The first mention of an enemy strike capability was made by the Japanese government on February 29, 1956. At that time, Defense Agency (the predecessor to Japan's Ministry of Defense) Director-General Funada Naka read out Prime Minister Hatoyama Ichiro's answer at a House of Representatives Cabinet Committee meeting. The statement explained the basis for his opinion that Japan could possess a long-range strike capability, even under its exclusively defense-oriented security policy.
At this time, Hatoyama stated:
In the event of an imminent and unjustified infringement against our country and an attack by guided missiles as a means of such an infringement against our country, we must take the minimum necessary measures to prevent such an attack, for example, as long as we recognize that there is no other means to defend against such an attack by guided missiles, etc. For example, if it is recognized that no other means are available to defend against an attack by guided missiles, etc., it is legally within the scope of self-defense and is possible to strike the base of guided missiles, etc.
Although the Japanese government's policy is based on Hatoyama's answer, it was not until after the end of the Cold War that specific discussions were held regarding the possession of a long-range strike capability.
After the end of the Cold War, North Korea repeatedly tested ballistic missiles such as the Nodong and Taepodong, and the threat posed to Japan became clear. Against this backdrop, the Japanese government decided to introduce a "Japanese version of Ballistic Missile Defense (BMD)" system on December 10, 2003, under Prime Minister Koizumi Junichiro.
While the introduction of missile defense was underway, a debate arose as to whether intercepting a ballistic missile alone was sufficient to provide ballistic missile defense. The Japanese government followed Hatoyama's answer, but more specific discussions took place on the question of under what circumstances a counterstrike would be possible.
On February 9, 1999, at a meeting of the House of Representatives' Committee on Security, Defense Agency Director General Norota Hosei followed up on the 1956 answer and stated, "We believe that it is permissible under the law to maintain the minimum necessary capability to attack enemy bases directly in cases such as those set forth in the 1956 Unified Government Opinion, when no other means are available."
In other words, it is legally possible to invoke the right of self-defense and attack an enemy base even when no actual damage has occurred. In 2003, Ishiba Shigeru, then director general of the Defense Agency, stated that it is legally possible to attack an enemy base as "a kind of initiation when fuel begins to be injected and it [a missile attack] becomes irreversible."
On July 1, 2014, the second Abe Cabinet announced that the requirements to be met before Japan resorts to the use of force include: (1) An armed attack has occurred against Japan, or an armed attack has occurred against another country with which Japan has a close relationship, and there is a clear danger that the existence of Japan will be threatened and the rights of the people to life, liberty, and the pursuit of happiness will be fundamentally overthrown; (2) There is no other appropriate means to eliminate this threat, to ensure the survival of Japan, and to protect its people; and (3) The use of force should be limited to the minimum necessary.
Even before this, Japan was considering the possession of a long-range strike capability. The acquisition of U.S.-made Tomahawk cruise missiles was considered in 2004 and 2013 when the Medium-Term Defense Force Development Plan was being developed. In 2013, the U.S. government was approached about selling these weapons; however the Obama administration reportedly rejected the sale out of concern for China and South Korea, as well as for Japan's management of classified information.
Japan's current policy of possessing a long-range strike capability follows many years of previous discussions. However, its use is not limited to attacking missile bases. With the rise of China, it could be utilized in other situations. China has repeatedly invaded the waters surrounding the Senkaku Islands, which Beijing claims as the Diaoyu, and the possibility of a Taiwan contingency is on the rise. Against this backdrop, Japan has come to recognize the need to defend Okinawa and other remote islands.
As part of this effort, a cabinet meeting on December 18, 2020, decided to strengthen Japan's standoff defense capabilities. Strengthening standoff defense capabilities refers to the ability to strike from a distance beyond the reach of enemy attacks.
For many years, Japan has restricted its possession of long-range weapons that could reach enemy bases as part of its exclusive defense. However, in recognition of the North Korean missile problem and the importance of island defense amid the rise of China, Japan has moved to maintain a long-range strike capability. It can be said that the current National Security Strategy brings together the many arguments that Japan has accumulated to date.