The Continuing Threat of Self-Radicalization in Singapore
The internet and social media have created a host of novel internal challenges for the city-state's authorities.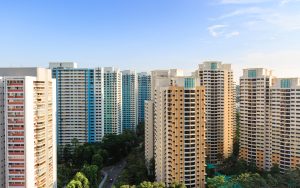 Earlier this month, Singaporean authorities announced the arrest of a 38-year-old male Singaporean teacher under the city-state's Internal Security Act (ISA). The man was detained after allegedly making plans to travel to Palestine to carry out armed violence.
The arrestee had reportedly been galvanized by the Israel-Palestine conflict for many years. He was ready to travel to the city of Gaza in Palestine under the guise of humanitarian aid to join the militant group Hamas in its fight against Israel. However, investigations thus far have revealed that he acted alone and there are no indications that he intended to carry out attacks in Singapore.
This is not the first such case in Singapore. In 2021, a 20-year-old Singaporean national was detained under the ISA for planning to carry out a knife attack against Jews at a local synagogue. He had also made plans to travel to Gaza to join Hamas. Both men were self-radicalized with a deep hatred for Israel after being convinced that Palestinians were being oppressed as a result of the Israel-Palestine conflict.
An Imminent Threat
The Singaporean authorities consider self-radicalization an imminent threat to the nation. The teacher was detained due to his deeply entrenched radical beliefs and support for armed violence. The country adopts a zero-tolerance approach to such threats and generally takes firm action against any individual in Singapore who supports, promotes, undertakes, or prepares to undertake armed violence. This is regardless of how they rationalize such violence or where it takes place.
The Singapore Terrorism Threat Assessment Report released by the Ministry of Home Affairs last July states that the spread of radical ideologies online has increased the threat posed by self-radicalization in Singapore. It reported that since 2015, 45 self-radicalized individuals, comprising 33 Singaporeans and 12 foreigners, have been issued with Orders of Detention or Restriction Orders under the ISA. Thirteen of them – three Singaporeans and 10 foreigners – have been convicted under the Terrorism (Suppression of Financing) Act for terrorism financing offenses.
The ongoing developments abroad, such as the Israel-Palestine conflict, the war in Ukraine, and events in Afghanistan and the Middle East have the potential to affect the security landscape of Singapore. They also have implications for the stability and cohesion of the city-state's multi-religious and multi-racial society.
There is no doubt that extremist elements can exploit such conflicts and tap into grievances to promote their radical narratives and recruit supporters. As such, it is critical that Singapore maintains a zero-tolerance approach to all forms of hate speech and extremist rhetoric.
The Need For Vigilance
With self-radicalization posing an enduring threat to Singapore, there is a dire need for Singaporeans to be more vigilant about it. Public vigilance and preparedness are key components of Singapore's defense against terrorism, for instance. Although there is currently no specific intelligence of an imminent terrorist attack, Singapore continues to appear as a target in terrorist propaganda. With the easing of COVID-19 pandemic restrictions and the resumption of cross-border travel, terrorist elements may become more active and revisit plots that had been put on hold.
When it comes to extremist threats, however, Singaporeans generally tend to be more complacent. For example, a survey conducted by the Ministry of Communications and Information in 2021, indicated that the percentage of respondents who believed Singapore was a target for terrorists had dropped by 7 percent from 2019 to 2020. In this regard, and commenting on the latest ISA arrest, Singapore's Home Affairs Minister K. Shanmugam said that Singaporean's sense of threat is reducing when in fact the risk is increasing.
Another reason Singaporeans must stay vigilant is the fact that extremist ideologies are spreading widely online. Even absent an immediate physical threat to Singapore, the threat from Islamist terrorist groups and their violent ideology persists. Their virtual network of supporters continues to disseminate propaganda, raise funds, and plot attacks.
More importantly, extremists and hate preachers are exploiting the internet and social media platforms to influence young people. For example, the teacher who was recently arrested was deeply influenced by the teachings of radical foreign preachers such as Zakir Naik and Ahmed Deedat, disseminated through videos posted online. These videos discussed the concept of armed jihad in defense of Islam, and further entrenched the teacher's belief in the need to engage in armed defense of the Palestinian people.
Moving Forward
The threat of ideological extremism from Islamist groups and individuals has evolved over two decades since Singapore discovered the Jemaah Islamiyah (JI) network operating within the country in 2001. At the time, JI was planning to attack several targets in Singapore in the name of jihad.
In 2007, Singapore identified its first case of self-radicalization when a young lawyer who was not part of JI was arrested under the ISA. He was detained for absorbing his militant jihadi ideas directly from Islamist websites on the internet. In 2011, several Singaporeans were arrested for planning to travel to Syria to join the armed conflict there, while since 2014, a couple of Singaporeans were detained for supporting the Islamic State of Iraq and Syria.
Today, the dominant threat to Singapore comes from self-radicalized individuals. Internet, smartphones, and other technological advances, which have become key tools of extremist propaganda, continue to challenge Singapore's security and stability. Social media platforms have also made it easier, faster and cheaper to disseminate extremists' ideas and ideologies.
This month's arrest was an important reminder that the threat of self-radicalization has not yet diminished. Every citizen should be mindful that the threat endures and will remain for many years. Hence, it requires constant attention and response from the government and community. The use or advocacy of violence, even with the intention of doing it outside of Singapore for whatever reason, is completely unjustified.
The Israel-Palestine conflict has dragged on for many decades. Sentiments and feelings of unhappiness, anger, and sympathy for those oppressed by the conflict are legitimate and natural. However, it must be emphasized that violence is not the way to resolve the conflict and will only lead to greater problems. Singaporeans are encouraged to aid those affected by the conflict through the proper channels, such as donating to humanitarian relief efforts and showing solidarity through peaceful means. There is also a need to help our community and individuals with ways to deal with and manage their anger, sentiments and grievances. The community must stand together to prevent the further self-radicalization of Singaporeans.