Is Drug Regulation in India a Myth?
An interview with Dinesh Thakur and Prashant Reddy about India's drug manufacturing industry and recent cases of India-made drugs leading to the deaths of children in Uzbekistan and Gambia.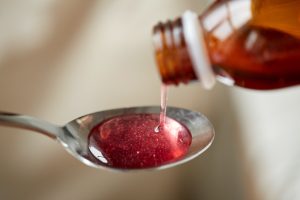 In December, news broke in Uzbekistan that more than dozen children had died after using an Indian-manufactured cough syrup. The death toll eventually rose to 20. Earlier, in October 2022, the World Health Organization (WHO) had issued a warning about Indian cough syrups after the deaths of more than 70 children in the west African nation of Gambia. Uzbek health officials had not heeded the WHO's warning.
In India, the country's drug regulator responded to the WHO's warning with a letter of its own, stating that samples of the suspected medicines "were not found to have been contaminated." The WHO later issued a second warning about products manufactured by India's Marion Biotech after the deaths in Uzbekistan.
Dinesh Thakur and Prashant Reddy, authors of "The Truth Pill: The Myth of Drug Regulation in India," wrote in a December op-ed for The Indian Express that "India's drug regulator must stop treating public health crises as public relations problems." In the following interview with The Diplomat's Catherine Putz, Thakur — a public health activist and whistleblower — and Reddy — a lawyer — explain the critical vulnerabilities in India's drug manufacturing sector, one of the world's most important, and how New Delhi's approach to criticism puts public health at risk.
Can you explain, in brief, the evolution and explosion of India's drug manufacturing sector? How did India come to be called the "pharmacy of the world"?
In the 1970s, India changed its laws to recognize just product patents, and not process related patents. This allowed the country to develop skills in reverse engineering a drug (by a different process). The indigenous industry became adept at creating copy-cat versions of drugs from large pharma companies. Over several decades, although India reversed its position on patent law, the industry flourished and became the manufacturing hub for generic medicines, which are supposed to deliver "similar" therapeutic efficacy when compared to those invented and sold by big pharma. India earned the moniker "pharmacy to the developing world." 
Given that generic medicines are cheaper than brand-name drugs, and India has excelled in the production of generics, how important is India — as a provider of medicines — to the developing world?
India is very important to delivering affordable healthcare globally. Even in affluent and developed countries like the U.S., Indian generics account for almost one-half of the volume of prescriptions dispensed. In lower-middle income countries, India-made medicines are often the difference between life and death. The question, however, is whether Indian drugs are of standard quality.  
The full title of your book states that drug regulation in India is a myth. What kinds of bodies and legislation exist in India to regulate the approval and manufacturing of drugs? Can you explain some of the ways they fail to ensure safety? What can be done to improve drug regulation in India?
We recount historically why India has a deeply fragmented regulatory system when it comes to medicines. It is a consequence of our colonial past and intense lobbying by vested interests of the local industry. The governing law, The Drugs and Cosmetics Act, 1940 is a colonial era regulation that has been amended a few times, but is unwieldy to effectively provide oversight to the industry. Our medicines supply is governed by a patchwork of 28 state drug regulators and a national drug regulator and two statutory bodies that advise the national drug regulator.  
The regulatory problem is not limited to safety of drugs but also efficacy. For example, a lot of drugs in India fail quality testing because they do not contain enough active ingredient or fail dissolution testing, meaning that when consumed by patients the active ingredient will not be absorbed by patient's body. In some cases these failures can lead to fatal outcomes. For example, we came across an anti-infective drug, Azithromycin, labeled at 200 mg containing only 12 percent of the active ingredient in it. If such a drug is given to a patient with a serious bacterial infection, the patient will die. We make a series of recommendations in our book, starting with greater transparency in the functioning of the drug regulator to fundamentally overhaul our drug regulation framework. 
After the latest crisis — the deaths of children in Gambia and Uzbekistan linked to cough syrups produced in India — you wrote in an op-ed, that India's drug regulator "is likely to handle this crisis as yet another 'public relations' crisis instead of a 'public health' crisis." Can you outline how Indian authorities have responded to the most recent allegations?
Unfortunately, rather than conducting a thorough recall of the suspect product and conducting an effective and transparent root cause analysis, the Indian national drug regulator seems to be focused on managing the reputation of the country as a major exporter of pharmaceutical products. This includes measures such as issuing menacing legal notices to the both of us for our criticism of the regulator in an interview to the press. There is little to no talk about fixing accountability or reforming the system.   
"Make in India" has been a signature initiative of the Indian government under Prime Minister Narendra Modi. What role do you think political concerns play in the crisis — and apparent inability to tackle it head-on — described above?
Nationalistic economic policies like "Make in India" also lead to conspiracy theories of the "foreign hand" out to somehow defame India every time there is a tragedy. 
The Health Minister was quoted in an Indian newspaper, after the tragedy in Gambia, as saying that there is a "bid to sully India's tag as the pharmacy of the world." 
There is an unwillingness to accept the fact that there is a problem. Once there is political acceptance of this fact, it should be relatively easy to fix most of the quality problems dogging the Indian industry. Rather than denying the existence of a problem, the focus ought to be to understand where the gaps are and work to address them so that we inspire confidence in buyers from overseas and bolster the industry. 
Circling back to the Make In India campaign, when Modi launched it he also asked the country to focus on what he called "Zero defect – Zero effect." The government seems to have somehow forgotten the fact that his Make in India campaign was also focused on producing products with zero defects that were environmentally sustainable.