How Taiwan's Growing Economic Woes Will Impact Its 2024 Elections 
Voters' general pessimism regarding the economy is souring views of the DPP as Taiwan gears up for presidential elections in January.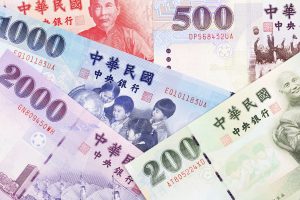 Taiwan's recent economic troubles are looking increasingly likely to affect the prospects of the Democratic Progressive Party (DPP) and its presidential candidate, Vice President William Lai, in Taiwan's 2024 elections.
In the first quarter of 2023, Taiwan's economy entered a technical recession as Gross Domestic Product (GDP) contracted by 3.02 percent compared to the same period last year. The contraction was greater than most had predicted, with the government initially forecasting only a 1.2 percent decrease. This marked the poorest performance of Taiwan's economy since 2009.
The primary issue is declining exports. In December 2022, Taiwan's export-oriented economy recorded a 23.2 percent year-on-year decline in total exports with orders from China and Hong Kong down 37.7 percent due to COVID-related restrictions. Lackluster global demand for semiconductors has been the key issue since they account for roughly 40 percent of Taiwan's exports. TSMC recently predicted its first full-year revenue decrease since 2009 due to low demand. High levels of inventory among Taiwan's customers in the United States and Europe have been a persistent challenge.
Moreover, kitchen-table economic issues have become more prominent. Taiwanese workers, for example, recently experienced the starkest drop in real wages during the first quarter in seven years. Officials from Taiwan's Directorate General of Budget, Accounting, and Statistics (DGBAS) attributed the drop to surging commodity prices and a sluggish economy. Another issue has been the highest price increases for Taiwanese consumers recorded since 2008, with consumers seeing prices grow by 1.97 percent and 2.95 percent in 2021 and 2022, respectively.
Other economic challenges are evident, including excessive real estate speculation that could soon lead to a housing crisis and a rapidly aging labor force. Additionally, Taiwan's unemployment rate has increased for two consecutive months. While the overall unemployment rate remains low, youth unemployment for citizens between the ages of 20 and 24 is at 11.8 percent. Given that young voters traditionally comprise an important part of the DPP's base, this does not bode well for Lai. Moreover, rising unemployment is an increasingly acute prospect as Taiwan's central bank contemplates increasing interest rates to curb inflationary pressure.
There are few signs that Taiwan's economic downturn will reverse soon. In April, Taiwan's National Development Council issued a "blue light" forecast for the seventh straight month – the weakest economic forecast possible for the next half year. Taiwan's purchasing managers index (PMI) fell by 4.5 percent between March and April, exemplifying declining business and investment confidence among Taiwanese firms. Taipei's efforts to remedy the economic situation face significant constraints. Attempts to revamp its economy by bolstering domestic demand and tourism rates through direct payouts of cash to citizens and tourists, for example, present their own set of problems in the context of an existing labor shortage that has made it difficult to  accommodate a surge in post-pandemic demand in service-oriented sectors.
It is important to note that the last time Taiwan experienced a technical recession was in late 2015, when perceived poor economic conditions facilitated President Tsai Ing-wen's victory in the 2016 elections. At the time, the DPP had been the opposition party, with the Kuomintang (KMT) holding the presidency. The conditions that led to Tsai's victory are largely identical to those afflicting the DPP today, namely recession, low demand for exports, and depressed wages.
Voters have already reflected general pessimism regarding the economy. The latest poll commissioned by the Taiwanese Public Opinion Foundation in January 2023 found that 51.7 percent of voters disapproved of the Tsai administration's economic performance. This should be worrying for Lai and the DPP, who are already in a delicate electoral position. According to a United Daily News poll from May, the frontrunners for the KMT nomination, Foxconn founder Terry Gou and New Taipei Mayor Hou Yu-ih, both poll ahead of Lai by 2 percent in a general election scenario.
Further complicating the electoral landscape is former Taipei Mayor and likely third-party presidential candidate Ko Wen-je, whose popularity among youth voters could lead to his party poaching votes from the DPP. A survey conducted in March by National Chengchi University's Election Study Center found that Ko is Taiwan's most popular politician among young people.
A technical recession, declining exports driven by weak demand for semiconductors, depressed wages, price increases, and economic pessimism, particularly among Taiwan's youth, look likely to influence Taiwan's upcoming elections in favor of the KMT. The outcome, however, remains uncertain. Taiwan's economic situation could improve and the potential for external shocks impacting the race exists.
In 2020, for example, Tsai received an electoral bump due to Beijing' crackdowns on protests in Hong Kong during 2019. Moreover, security issues such as heightening Chinese military coercion across the strait, could command the attention of Taiwan's public more so than a worsening economy and generate rally-around-the flag effects benefitting the DPP. Regardless, it would be remiss to not account for increasingly important economic factors when analyzing Taiwan's pivotal and nearing elections.