How the APEC San Francisco Summit Can Set the Tone for US Engagement in Asia
The U.S. should focus on developing a roadmap for cooperation to enhance regional security, promoting people-to-people partnerships, and serving underrepresented communities in international trade.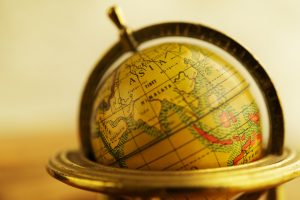 In November 2023, global leaders from around the world will arrive in San Francisco to participate in the 30th Asia-Pacific Economic Cooperation (APEC) Leaders' Summit. In a time of global disruption and geopolitical uncertainty, the renewed interest by U.S. President Joe Biden in hosting APEC is a signal to Asia-Pacific economies of renewed U.S. leadership in the region. Last year, the United States bolstered its commitment to the region through its Indo-Pacific Strategy, but as host of APEC, the U.S. can advance its Asia-Pacific interests by playing a significant role in putting forth an agenda toward reducing conflict, and promoting economic interdependence and peaceful global cooperation.
APEC is a forum of 21 member economies that represents approximately 62 percent of the world's GDP and promotes economic cooperation and free trade in the Asia-Pacific region. Each year, a different host economy is selected on a rotating basis to organize annual summits, ministerial meetings, and working group meetings. During these gatherings, government representatives from the member economies come together to discuss and coordinate on policy issues such as free trade, investment, and economic growth. For over three decades, APEC has made progress in reducing trade barriers and advancing regional economic integration, making it a key regional platform for economic cooperation.
Operating under the theme of "Creating a Resilient and Sustainable Future for All," American officials hosted the First Senior Officials' Meetings in February 2023 in Palm Springs, California, where over 100 technical meetings and working groups took place to lay the groundwork for U.S. priorities within APEC. In May, the Second Senior Officials' Meeting will take place in Detroit, Michigan where the Ministers Responsible for Trade Meeting will convene. These meetings, along with decisions made in the Third Senior Officials' Meeting in Seattle in parallel with APEC's Women and the Economy Forum, will culminate in the final meeting in San Francisco where the United States will declare its own goals for the summit and pursue consensus for a Leaders' Declaration.
Following the progress and decisions of recent APEC hosts, the U.S. must find a specific niche for global consensus, building on existing APEC initiatives, rather than offering vague platitudes. During the onset of the COVID-19 pandemic, Malaysia, the 2020 APEC host, put forth the Putrajaya Vision 2040, aiming to build an "open, dynamic, resilient and peaceful Asia-Pacific community." The 2021 host New Zealand introduced the Aotearoa Plan of Action, a roadmap and vision for implementing Malaysia's Putrajaya Vision. And last year, 2022 host Thailand took on a niche focus by addressing the critical issue of climate change, introducing the Bangkok Goals on Bio-Circular-Green (BCG) Economy.
Among the plethora of issues it could consider, the United States should focus on developing a roadmap for cooperation to enhance regional security, promoting people-to-people partnerships, and serving underrepresented communities in international trade. Per the State Department, the U.S. priority for the summit involves being "Interconnected, Innovative, and Inclusive," a priority that could be served by delving into three key areas. 
First, given the digitalization of the global economy since the global pandemic, the U.S. can build on its establishment of the Global Cross-Border Privacy Rules (CBPR). These rules aim to establish privacy standards and data flows that promote global cooperation. If all APEC economies implemented the harmonization of global standards, it would help establish a framework of rules that would protect companies and individuals from proliferating global cyber threats since Russia's invasion of Ukraine. With the CBPR already joined by nine APEC economies, the United States could use its role as APEC host to encourage all 21 member economies to become compliant with the framework, furthering the commitment to establishing regional standards and defining parameters for digital data collection. 
Second, the U.S. could seek to lead on innovation by proposing a long-term, post-pandemic action plan centered around Micro, Small and Medium Enterprises (MSMEs). MSMEs account for 97 percent of all business in the APEC region; further support around innovation and scaling to access regional and global markets would enhance the presence these businesses in the global economy. Here, the United States could strengthen private-public partnerships with the help of the APEC Business Advisory Council, the private sector arm of APEC, by identifying opportunities for larger conglomerates and enterprises to exchange technical expertise with MSMEs. USAID, as one of the largest donors of development assistance, could act as a champion to promote key training from technical assistance and support projects during the United States' hosting year. This type of strategic leadership would be especially welcomed as MSMEs around the world continue to navigate new technology and business practices emerging in a post-pandemic era. 
The U.S. could go one step beyond using APEC simply as a forum for sharing best practices and knowledge by promoting leadership in technical assistance and training for APEC policymakers. Given APEC's vast networks with other multilateral forums including the Association of Southeast Asian Nations (ASEAN), Pacific Economic Cooperation Council (PECC), and the Pacific Islands Forum (PIF) Secretariat, all of which have official observer status within APEC, U.S. leadership could move beyond exchanges of dialogue and pivot toward implementation of action-oriented policies in areas like enhancing digital connectivity, promoting sustainable practices, and strengthening regional supply chains that can foster growth and innovation. 
Finally, the United States could advance the ball on existing APEC initiatives started by other economies. Already, the U.S. has reaffirmed women's economic participation as a priority, building upon the 2011 San Francisco Declaration on Women and the Economy and Chile's The La Serena Roadmap for Women and Inclusive Growth. However, the U.S. could also take the initiative to support economies such as Canada, Australia, and New Zealand who have all endorsed the Indigenous Peoples Economic and Trade Cooperation Arrangement (IPETCA). 
Creating a peaceful Asia-Pacific begins by including the voices of Indigenous peoples, women, youth, and other communities underrepresented in global trade. By endorsing IPETCA, the U.S. could promote cooperation between Indigenous communities in different economies and unlock opportunities for Indigenous communities in the United States.
Meanwhile, reaffirming women at the core of U.S. hosting priorities could be complemented by increasing the presence and visibility of both women and young leaders during the U.S.-led summit and highlighting the increased participation of women and youth in key workforce roles. Enhancing the visibility of the State Department's Academy for Women Entrepreneurs (AWE) program, and larger USAID projects that advance women's economic security as potential models of adoption for other economies, would be a great start. 
APEC is primarily an economic forum, but inclusive and sustainable growth cannot be addressed without meaningful discussions on international development and global assistance. Forums like APEC can promote such technical cooperation. Reaffirming specific APEC priorities and international development best practices could introduce new and intersecting angles of collaboration. It could strengthen APEC economies who already champion such initiative and encourage others to better integrate women's economic empowerment into their government priorities and planning. 
The United States last hosted APEC over a decade ago in 2011, with 2023 being only the fifth time APEC has been hosted in North America since its inception in 1989. Renewed U.S. interest in APEC amid geopolitical conflict reaffirms U.S. priorities in the Asia-Pacific region, and as the host APEC economy, the U.S. has the opportunity to lead in shaping a global agenda. This is a welcome development at a time when U.S. priorities could offer stability and predictability to the APEC region. However, meaningfully and sustainably collaborating with Asia-Pacific economies and winning their support for American leadership will require the U.S. to develop a long-term view and deep relationships beyond its APEC hosting role in San Francisco this November.