Meta Watchdog Calls for Suspension of Cambodian Leader's Facebook Account
The firm's independent Oversight Board said that a January speech by PM Hun Sen, in which he threatened to "beat up" his opponents, violated its policy on violence and incitement.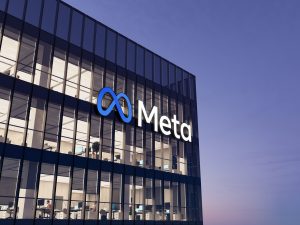 An oversight board at Facebook's parent company Meta has recommended that the social media platform suspend accounts belonging to Cambodia's Prime Minister Hun Sen, over a livestreamed speech in which he threatened his opponents with violence.
The speech in question took place at a road construction ceremony in January, when the 70-year-old Cambodian leader attacked opposition politicians who accused his ruling Cambodian People's Party (CPP) of stealing votes. Like all of Hun Sen's frequent rambling public addresses, his comments were live-streamed on Facebook Live and remained online as a video.
"There are only two options: one is using legal action, the other is using sticks… What do you want?" he said, according to Agence France-Presse. "Either you face legal action in court or I rally CPP people for a demonstration and beat you guys up."
In a decision released today, Meta's Oversight Board, a group of independent experts contracted by the tech giant to rule on contentious content moderation issues, ruled that the speech violated the firm's policy on violence and incitement.
"Given the severity of the violation, the political context in Cambodia, the government's history of human rights violations, Hun Sen's history of inciting violence against his opponents, and his strategic use of social media to amplify such threats, the Board holds that Meta should immediately suspend Hun Sen's official Facebook page and Instagram account for six months," the Board said in its finding. It also called on Facebook to delete the offending post. Meta has 60 days in which it has to respond to all of the Board's recommendations, including its call to suspend Hun Sen's accounts.
Hun Sen initially dismissed Facebook, but began using the platform in 2015 after his opponents proved its efficacy during the national election campaign of 2013. The Cambodian leader has since accrued some 14 million followers, a figure just shy of Cambodia's population of 16.6 million. Hun Sen's rivals claim the count has been inflated by Facebook click-farms and other underhanded means.
Hun Sen and his social media team have used the platform exhaustively to document his activities, from snapshots of his family life and digressions on his political legacy to his lengthy public speeches, which he has historically used to call out, lambast, and threaten his opponents.
According to the Oversight Board's decision, three users reported the video of the January speech between January 9 and 26 for possible violations of Facebook's Violence and Incitement Community Standard. The policy prohibits threats that could "lead to death" or "serious injury," including "statements of intent to commit violence."
Meta moderators initially allowed the post to remain online, arguing that Hun Sen's position as a national leader made his remarks newsworthy and therefore not subject to restriction. In March, the case was forwarded to Meta's Oversight Board, which dismissed this rationale, arguing in its decision that "the harm caused by allowing the content on the platform outweighs the post's public interest value."
"The Board finds that the video, in this case, included unequivocal statements of intent to commit violence against Hun Sen's political opponents, which clearly violate the Violence and Incitement policy," it stated.
The Board also argued that the criterion was hard to judge in a context like Cambodia, in which the independent media had been suppressed, elevating the newsworthiness of leaders' public comments. It recommended that Meta "should more heavily weigh press freedom when considering newsworthiness so that the allowance is not applied to government speech in situations where that government has made its own content more newsworthy by limiting free press."
The ruling is likely to set an important precedent for how Facebook handles its status as a de facto public utility and medium of communication forum in many developing nations, in some of which the social network is nearly synonymous with the internet.
Whether it makes much impact on Hun Sen's use of the bully pulpit in Cambodia, however, remains to be seen. In a separate development that is hard to view as a coincidence, Hun Sen has announced that he will no longer use Facebook as his main medium of communication, and will shift his operations to Telegram.
According to The Associated Press, Hun Sen announced the move yesterday in a Telegram post, in which he said the Russian messaging app is more effective for communicating, especially when he is traveling in other countries that officially ban Facebook use, such as China.