Pakistan's Long History of Throttling Press Freedom
The power game between the military and political parties in the country has always taken a toll on the media space – to the country's detriment.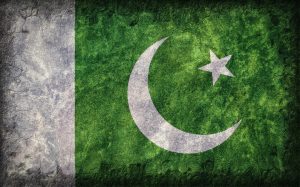 Press freedom is a basic tenet of every democratic society, including Pakistan. However, Pakistan's journalistic history has been turbulent, with periods of relative openness interspersed with harsh restrictions on press freedom, particularly during military dictatorships.
The situation of freedom of expression in the country has been a source of worry in recent years. Pakistan ranks 150th out of 180 nations in the 2023 World Press Freedom Index, reflecting a dramatic deterioration in freedom of the press in recent years. In Pakistan, journalists encounter a variety of problems, including threats of assault and harassment.
As Pakistan progresses, it is critical that the authorities take efforts to protect press freedom, since it is an essential ingredient of a functioning democracy. "Press freedom is essential for democracy," in the words of journalist and commentator Cyril Almeida. "There can be no accountability without a free press, and there can be no democracy without accountability."
The press in Pakistan has a long and illustrious history, with newspapers initially arriving in the nation in the 19th century. However, it wasn't until the late 1940s and early 1950s that the press truly began to thrive, with a dynamic and diversified choice of periodicals addressing a wide range of themes. This golden period of press freedom, however, was short-lived, since repressive regimes in the years between the 1960s and 1970s severely restricted press freedom.
Pakistan's military has ruled the country for more than half of its existence as an independent nation. The free press has been severely restricted during these eras of military government, with censorship and intimidation being the norm. Ayub Khan, who ruled as a dictator from 1958 until 1969, imposed severe limitations on journalistic freedom. During this time, the government implemented tight censorship rules and harshly prosecuted reporters who dared to criticize the authorities.
The 1960 Press and Publications Ordinance granted Pakistan's government extensive control over the press, allowing it to ban publications considered harmful to national ideology or security. Journalists who criticized the government faced arrest, imprisonment, and torture, leading to reduced reporting quality and accuracy. Zia-ul-Haq's rule (1978-1988) also implemented strict censorship rules, granting the government unprecedented power to restrict any news considered provocative or unfavorable of the regime.
During the military rule of General Pervez Musharraf (1999-2008), corporate media organizations grew, but press freedom remained restricted. Major businesses controlled Geo TV, Express News, Dawn News, and ARY News. During Musharraf's reign, censorship was maintained and journalists who criticized the administration were persecuted. Musharraf enacted the Pakistan Electronic Media Regulatory Authority Ordinance (PEMRA) in 2002, giving the government broad control over electronic media. This law resulted in journalist harassment, intimidation, and physical attacks, leading to declines in reporting quality and accuracy.
The most recent round of censorship and crackdown on journalists can be traced to the removal of Imran Khan as prime minister in April 2022. Since then, PEMRA has censored many media outlets and journalists.
In Pakistan, social media and digital platforms have had a tremendous influence on journalistic freedom. While these platforms enable journalists and media organizations to access a larger audience, the government also has the capability of monitoring and censoring online material. The Pakistani government issued new laws for social media sites in February 2020, forcing them to create offices and erase "unlawful" information within 24 hours. These restrictions have been criticized for stifling dissent and limiting free expression. The 2016 Prevention of Electronic Crimes Act (PECA) gives authorities broad powers to monitor and prohibit internet information. A recent study by Pakistan's Human Rights Commission emphasized the importance of more openness and accountability in online content management.
Although Pakistan's reporters and press organizations strive for ethical news coverage, the future of journalistic freedom is questionable. The foundation of the Pakistan Media Development Authority, which attempts to encourage a free and independent media, is a welcome step, but journalists and media organizations in Pakistan continue to face considerable problems.
It is critical that the government make specific efforts to defend press freedom, such as protecting journalist safety, supporting media diversity, and enacting rules that promote media independence. As the late journalist and fearless human rights activist Asma Jahangir stated, "the press must be free, not only from government intervention but also from the influences of powerful individuals and groups."
The suppression of journalistic freedom and free expression in Pakistan is a perilous road that threatens the foundations of democracy. The history of the country serves as a clear reminder of the dangers of repression and the need for a free press. According to notable journalist Beena Sarwar, "the media is the watchdog of democracy, and it is journalists' job to hold those in power accountable." In the face of mounting problems, it is critical that Pakistani journalists continue to report on public interest issues and provide crucial accountability for the powerful.