How Organ Donation Become Politicized in Hong Kong
As a deeply personal choice takes on political overtones, the truth behind Hong Kong's low organ donor registration rate becomes harder to find.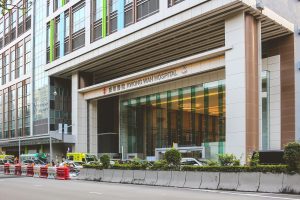 In December 2022, Cleo Lai Tsz-hei, a 4-month-old baby girl from Hong Kong, underwent successful heart transplant surgery after having received a donated organ from mainland China. The Health Bureau of the Hong Kong local government, along with key figures in the Hong Kong medical sector, lauded the rapidly-improved transplantation standards of the mainland and expressed their desire to develop a mechanism to facilitate similar arrangements in the future.
However, from December 2022 to May 2023, there was a wave of applications to withdraw from the organ donation registry in Hong Kong. Hong Kong Chief Executive John Lee swiftly denounced the situation, stating that there was malicious intent behind the behavior. He even ordered the Hong Kong Police Force to investigate whether the trend involved a threat to national security.
Secretary for Health Lo Chung-mau blamed several ill-intentioned people and a handful of media agencies for deliberately spreading fake news regarding the cross-border organ transplant mutual support mechanism. Their assertions were echoed by pro-government media in Hong Kong.
That said, there is little evidence to support the pro-government stance. Dr. Chau Ka-foon, honorary president of the Hong Kong Transplant Sports Association, acknowledged that Hong Kong citizens' distrust of the Hong Kong government and the cross-border organ transplant mutual support mechanism may be one of the reasons for the rapid increase in withdrawals from the Centralized Organ Donation Register (CODR). However, she added that it was difficult to verify the real reasons behind the phenomenon.
To date, there has been no academic or public survey of the factors affecting cadaveric organ donation in Hong Kong that lists political reasons as an option for respondents. Given that organ donation in the city has become increasingly politicized, it is reasonable to argue that prior surveys no longer reflect current opinion. In fact, evidence suggests that political distrust has affected cadaveric organ donation for several years now.
For example, in 2017, soon after a medical negligence scandal led to the death of a patient, Tang Kwai-sze, from acute liver failure, a rumor began circulating about donated organs from the deceased in Hong Kong being transferred to mainland China. The story was so concerning that it caused some netizens to call for a massive withdrawal from the donation registry.
A research study published in the book "Incentives and Disincentives in Organ Donation: A Multicultural Study among Beijing, Chicago, Tehran and Hong Kong" also found that, in at least one case, despite the interviewee's support for cadaveric organ donation in theory, distrust of the Hong Kong government was the main factor behind the person not registering. In the same study, one particular organ transplant coordinator believed that the 2017 rumor was a primary reason for Hong Kong citizens withdrawing from registration.
Nevertheless, it is questionable whether such opinions reflect the attitude of the general public overall. As such, further research is needed to investigate the significance of political factors in affecting organ donation in Hong Kong.
This will not be easy, however, because Hong Kong's National Security Law has resulted in a self-censorship effect among the general public. Even if a survey asks whether respondents trust the Hong Kong government, or if the cross-border organ transplant mutual support mechanism is one of the reasons for their refusal to participate in cadaveric organ donation, respondents may hide their true or complete reasons due to political or social pressure. This is what researchers call the "social desirability bias."
Academic studies on the types of incentive for organ donation focus on honorary, compensationalist, and familist incentives. Further discussion about these incentives in the Hong Kong context is extremely important. Yet if political distrust prevails, promoting organ donation in Hong Kong through different kinds of incentive can only have a limited impact.
The difficulty in investigating the effects of political factors on organ donation in Hong Kong will also affect any academic evaluation of impact of such incentives. In other words, if Hong Kong's organ donor registration rate continues to be low, it will be hard to evaluate whether this phenomenon is due to the less effective incentives offered by the current mechanism, or if there is a political reason behind it.