Mining Projects Face Security Threats in Pakistan's Balochistan Province
Baloch militant groups have increasingly targeted commerce, including mining trucks, traveling on local highways.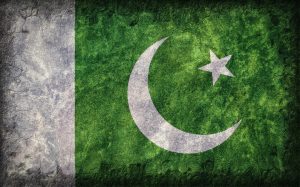 Recent shifts in Balochistan's security threaten Pakistan's efforts to capitalize on two major mineral deposits in its largest – but poorest – province. Canadian mining company Barrick Gold seeks to begin mining operations at Reko Diq Copper and Gold Mine by 2028. Simultaneously, China Metallurgical Group Corp (MCC) has started work at new sites associated with its Saindak Copper-Gold Project. However, developments in Balochistan province threaten shipments of ore and equipment necessary for these projects. 
Pakistan's military will struggle to protect the mining projects, further dampening hopes of increased revenues for the Pakistani federal authorities and the Balochistan provincial government.
Despite long odds, Barrick Gold is unlikely to walk away from its rights in Balochistan. The Canadian mining giant has attempted to develop Reko Diq for more than a decade, with much of the time spent arguing its contractual rights in international arbitration and the Pakistani courts. Barrick Gold has made the project central to its efforts to diversify its mining holdings to include copper. 
As the company has accepted risk in unsettled areas, environmental activists have accused Barrick Gold of upsetting ecological and social conditions. Unfortunately, Barrick Gold's CEO Mark Bristow, drew even more ire for telling a Pakistan émigré reporter "You should go back to Balochistan" at a press conference in Canada. The company seems intent to press on even though local tribes claim ownership of the site and the Baloch Raji Aajoi Sangar (BRAS) insurgent organization warned the company to stay away.
MCC has been involved with the Saindak mine since 1987 despite regulatory problems and security threats. In 2019, MCC warned the Pakistani government that it had exploited the available copper and gold at its original concession and began to pressure the state for expanded access at additional deposits. Both sides concluded a renewed agreement with new access last year, granting MCC access to Saindak through 2037.  
The contracts with Barrick Gold and MCC generate money for the Balochistan provincial government, and both companies are required to provide additional support to the local population. However, local Baloch support for both projects is limited. The lack of transparency in the deals and the continued federal neglect of the province fuels political turmoil and violent unrest. Despite the mining revenues, the Balochistan provincial budget has a nearly $3 million deficit with woefully insufficient funds allocated to health care and education.
The insurgents will be a critical factor in the success of the new mining projects. Barrick Gold will need to move huge amounts of mining equipment as well as establish an airport, electrical connections, water infrastructure, and road links in a very remote region of the neglected province. MCC on the other hand does not need to make substantial adjustments to its infrastructure at Saindak but does need protection for the truck fleet moving ore out of the site. 
Baloch militant groups, however, are determined to deny security along Balochistan's roads. They have increasingly targeted security forces and commerce traveling on local highways. 
On June 1, armed men punctured tires and heavily damaged 42 trucks carrying coal near a Frontier Corps-Balochistan security checkpoint. On June 24, a Baloch Liberation Army (BLA) female suicide bomber targeted a police convoy, killing one and wounding two. The next day the Balochistan provincial government abolished police and paramilitary checkpoints along the province's highways, citing the security forces' rough treatment of the population. On June 27, BLA insurgents set fire to 20 trucks carrying coal from Balochistan to Punjab Province. 
The instability on the highways has created further political unrest and economic problems. Baloch political parties have begun a series of demonstrations to protest the poor security conditions along the roads. On July 4, the Balochistan National Party-Mengal (BNP-M) declared a wheel-jam strike in the province, paralyzing Balochistan's roads. The BNP-M also held a large march in Quetta, the provincial capital, on July 8. 
The BLA and its affiliates are too small and under-resourced to secure Balochistan's independence. However, the groups have found a new, low-cost way to pressure the Pakistani government and create political costs for the province's political leaders. Without provincial police to help with highway security, the Frontier Corps-Balochistan will be unable to prevent insurgent attacks in any meaningful way.
Barrick Gold and MCC will almost certainly face repeated attacks on their equipment and ores moving along Balochistan's highways. MCC, through its established infrastructure and China's robust ties to Pakistan's security apparatus, is better positioned to weather this new development. In the face of a persistent Baloch resistance, Barrick Gold will likely struggle to make meaningful progress at Reko Diq, further depriving Balochistan province of much needed revenue. 
The provincial government lacks the resources to provide adequate security for either mine, and the army seems intent on wearing down the insurgents through intelligence-based operations. The insurgency seems destined to stagger on.