Is the Philippines Winning Its Battle Against Inflation?
A tightening of monetary policy has brought things under control, but more challenges could lie ahead.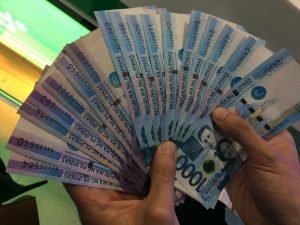 Inflation in the Philippines is beginning to moderate. According to the central bank, the headline inflation rate hit 8.7 percent in January 2023 but has dropped quite a bit since, coming in at 4.7 percent in July 2023. The Philippines has been one of the big inflation stories in the region, as they have experienced some of the worst upward price pressures since the pandemic and it was something of an open question how President Ferdinand "Bongbong" Marcos Jr. would deal with it.
The central bank has sought to combat high levels of inflation with interest rate hikes. The benchmark rate is currently being held at 6.25 percent, which is on the high side in Southeast Asia. According to the May monetary policy report, the bank plans to hold interest rates here for now as they expect inflation to drop to 5.5 percent for the year and somewhere below 4 percent in 2024. That is, of course, assuming there are no more supply side shocks.
The Philippines is very sensitive to price pressures in key areas like food and energy. There are two reasons for this. One, the Philippines imports a lot of rice and a lot of energy inputs, like coal. Therefore, if the global price of these commodities goes up the Philippines has no choice but to pay more for them. Without large domestic coal reserves (like Indonesia) or self-sufficiency in rice production (like Thailand and Vietnam), the Philippines must bear the cost of price increases on imported commodities.
As a result, in February 2023 the inflation rate on food items was still very high at 10.8 percent and 8.6 percent on electricity and fuel. These have started to come down in recent months, with food prices reaching 6.3 percent in July 2023. Energy prices dropped further, to 4.5 percent. This reflects the fact that global energy markets have calmed quite a lot, and coal and oil have fallen from the astronomical heights they reached a year or two ago.
But with India placing restrictions on rice exports, we could see food prices come under pressure again in the Philippines. The Philippines doesn't import that much rice directly from India, but less Indian rice in the market overall might drive up prices across the board. People are also worried about how weather will impact crop yields, as this is an El Nino year. We will just have to wait and see.
The other reason the Philippines is dealing with more inflationary pressure than some of its neighbors is the way its economy is structured. Many sectors in the Philippines, like electricity, have a strong market component. That means the price the consumer pays for electricity reflects the actual costs that went into generating it. As a result, electricity prices in the Philippines are some of the highest in the region.
Many countries in Southeast Asia have adopted less pro-market economic structures. Consumers are more heavily insulated from price pressures in a place like Indonesia because the economy is structured in such a way that the state absorbs a lot of the increases through subsidies or other market interventions. In the Philippines, price increases tend to fall directly on the consumer, which is why their battle with inflation has been a tough one.
2023 budget planners had pretty optimistic projections about what the peso, inflation and growth were going to do this year. And an argument can be made that the budget should have done more to cushion consumers from high prices. But those projections turned out to be not far off the mark. The Philippine economy looks set for a decent post-pandemic landing, with strong growth, a strengthening peso and inflation set to continue moderating into 2024. How much of this can be directly attributed to the economic policies of President Marcos? That is hard to say. But either way, his administration will get the credit.