Taking Stock of India's Evolving Unmanned Undersea Capabilities
India's new autonomous underwater vehicles is a milestone for its efforts in the UUV sector.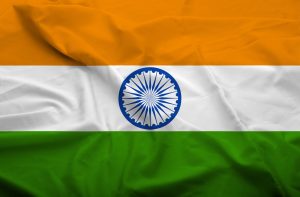 On July 28, Garden Reach Shipbuilders and Engineers (GRSE), an Indian state-owned shipyard, launched an autonomous underwater vehicle (AUV) named Neerakshi. A significant milestone in India's efforts to strengthen its underwater capabilities, it is a collaborative effort between GRSE and Aerospace Engineering Private Limited (AEPL). Officials said that the vehicle can be used for a variety of functions such as mine detection, mine disposal, and underwater survey. 
Lauding the indigenous partnership behind the prototype's production, Defense Research and Development Organization (DRDO) Chairman Samir V. Kamat said that he is optimistic about the Indian defense industry's capacity to provide innovative and cutting-edge technologies in order to meet the ever-growing demands of the armed forces. 
Growing Relevance of Unmanned Underwater Systems
For centuries, all major powers have focused on dominating the oceans. This was largely made possible by the addition of submarines to their maritime forces, and eventually subs became an important part of modern naval warfare. In the last several decades, remarkable advancements in technology have enabled us to eliminate the human factor in this realm, allowing unmanned systems to play an active role on an unprecedented scale. 
Unmanned underwater vehicles (UUVs), as the name suggests, are submersible systems that function underwater without a human operator on board. These are usually classified into two categories – remotely operated underwater vehicles (ROUVs) that operate with human support, and autonomous underwater vehicles (AUVs) that work independently in an automated fashion. 
UUVs are built to perform very unique roles. Their main functions include mine countermeasures; intelligence, surveillance, and reconnaissance; anti-submarine warfare; search and rescue operations; anti-surface warfare; protection of critical infrastructure; monitoring checkpoints; oceanographic research; etc. As there are different types of UUVs, coming in several shapes and sizes, their operators are provided with a higher degree of flexibility. 
Additionally, their abilities to inflict very high damage, especially when operated in groups of large numbers (also called swarms), as well as their lower implementation and operational cost, and improved endurance when compared to manned platforms, are expected to make them a preferred choice in the near future. Although UUVs are mostly used for peacetime operations today, they are also highly capable of offensive roles. Just as unmanned aerial systems have transformed land-air warfare, UUVs are also set to revolutionize naval warfare – completely changing the way naval forces perceive maritime operations. 
India's Forays Into the UUV Space
For more than a decade, the DRDO and its cluster laboratories have been involved in the production of indigenous AUVs that are designed and developed fully in India. In 2010, the Indian Navy floated a tender to invite interest from state-owned and private defense companies regarding a requirement for at least 10 AUVs. These were expected to carry out surveillance, reconnaissance, and oceanographic survey missions and should be operable at a depth of 500 meters for a duration of 7 to 8 hours. 
A few years later, a collaboration between DRDO and IIT Madras resulted in an AUV that completed its preliminary testing in the Bay of Bengal. This technology demonstrator prototype had a flat-fish configuration and was reportedly able to carry payloads weighing up to 500 kgs at a depth of 100 to 300 meters. At the same time, another variant –  which was aimed to be used mainly for mine disposal activities – was also under development by the DRDO's Naval Science and Technology Laboratory (NSTL) in Vishakhapatnam and Electronics Corporation India Ltd (ECIL). Apart from these, India also built a low cost AUV called Samudra, which is being used for deep-sea exploration purposes. 
In 2015, former Defense Minister Manohar Parrikar had addressed the Parliament regarding a feasibility study that was undertaken to assess the DRDO's capabilities to design and develop different kinds of UUVs. In the "Indian Naval Indigenization Plan (2015-2030)," a guideline document released to enunciate its most important requirements as well as self-reliant endeavors including the development and use of critical technologies such as artificial intelligence (AI), the Indian Navy discussed in detail the need to "enhance operational capabilities of naval forces in underwater warfare, reconnaissance and surveillance."
At the Naval Commanders' Conference in 2021, Defence Minister Rajnath Singh launched the "Integrated Unmanned Roadmap for Indian Navy" that is expected to guide the capability development of unmanned platforms in the Indian Navy from 2021 to 2030. In July 2022, an unclassified version of this publication was released for the benefit of industry partners so that their development of unmanned technologies and solutions will be synchronized with the Navy's requirements. 
Along with state-owned entities, private companies are also equally involved in the development of indigenously built UUVs. At DefExpo 2020, the flagship event of the Ministry of Defense, Larsen and Tourbo (L&T) displayed its newly developed underwater drones, Adamya, Amogh, and Maya. Adamya in particular can be launched from both surface ships and submarines, and can last for 8 hours at a depth of 500 meters. Further, the company also signed an MoU with NewSpace Research and Technologies (NRT) to design and build UUVs. 
China's Undersea Presence a Cause for Concern
The single most important reason that pushed the Indian Navy to procure advanced, unmanned undersea technologies is the increasing incursions of China into the Indian Ocean Region (IOR). According to defense analyst H I Sutton, from December 2019 to February 2020, China's navy deployed a fleet of 12 underwater drones in the Indian Ocean. In December 2020, local fishermen discovered Chinese "Haiyi" or Sea Wing glider drones in Indonesian waters, the fifth such incident since 2016. 
These drones were primarily used by the Chinese navy to conduct deep seabed surveys in order to collect oceanographic data on temperature and salinity variations, bottom contours, etc. Analysts believe that this kind of profiling is also done to study what the Chinese refer to as the "ocean battlespace environment."
In the last few years, China has become a key developer and exporter of UUVs, especially systems that are AI-driven. According to a document published by the Chinese Society of Naval Architecture, there are around 159 active undersea vehicle projects in China, hosted by more than 90 universities and private companies. New Delhi fears that, although China uses UUVs for naval intelligence missions at the moment, this might not be the case in the future. If these drones are deployed in forward positions (including key chokepoints), it could have serious geopolitical and strategic ramifications in the IOR. 
The Way Ahead
As human-guided missions are challenging in underwater environments, the need to integrate autonomous unmanned systems has become a priority for maritime forces. In such complex conditions, AI-run vehicles will be able to make their own decisions based on the data collected and thereby, increase their adaptability and survivability. So far, the United States and China have been at the forefront of transforming their navies into AI-enabled forces. The Indian Navy too, is on a quest to incorporate AI and machine learning (ML) initiatives into critical mission areas.
While New Delhi has said that it prefers domestic procurements, this might not be possible in the short term. As it requires UUV platforms on an urgent basis, imports should be relied on until indigenous capabilities are well established. Private companies' contributions and research and development projects will become crucial in enhancing these critical technologies, and therefore, the government and the navy should push for an inclusive approach that will bring together all the important stakeholders. 
Very soon, UUVs will become the norm in naval operations and manned platforms will be more mission-specific. Even though the drone industry in India is still in its infancy, one can definitely argue that a naval dimension has been added to it. As the strategic competition in the IOR intensifies and India attempts to keep a check on Beijing's presence in the region, it must push beyond surveillance and intelligence collection activities, and maintain a strong UUV capacity with adequate offensive capabilities.