Pakistan's Energy Crossroads: Coal Dependency, the Climate Crisis, and a Quest for Sustainability
Pakistan thinks coal is the answer to its energy security woes – but the climate impact risks undermining national security in other ways.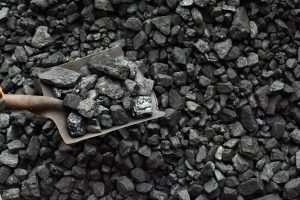 Pakistan, with a population exceeding 240 million, stands at a pivotal juncture in its history as it grapples with a multifaceted energy challenge that has far-reaching implications for its energy future, environment, and long-term climate outlook. 
The nation's energy landscape has undergone significant transformations in recent years, driven by the need to meet growing energy demands, reduce dependence on costly energy imports, and support economic development. A critical component of this transformation has been Pakistan's increased reliance on coal as an affordable energy source. However, while coal may offer short-term energy security and economic benefits, it also poses significant environmental and climate challenges.
Traditionally, Pakistan has been reliant on imported energy sources to meet its needs. However, over the past years the country has increasingly turned to coal as a cost-effective alternative to reduce dependency on expensive imports.
What stands out in this energy shift is the remarkable surge in coal consumption, which has expanded beyond the power sector. A substantial portion of coal is now utilized in various industries as a lower-cost substitute for imported energy sources. Coal plays a pivotal role in electricity generation, and that sector uses around 7.2 million metric tonnes of coal per year, amounting to 47.3 percent of the country's total coal consumption. The brick kiln industry, crucial for construction materials, accounts for another 21.5 percent of coal consumption, while the cement industry and other sectors share 31.2 percent.
Coal production in Pakistan predominantly serves power generation plants in the Thar Coalfield. In contrast, coal from other fields primarily goes to brick kilns. Imported coal is channeled into power plants, cement manufacturing facilities, and steel-producing industries. 
In fiscal year 2023, domestic coal production reached approximately 9.4 million tonnes, underlining the nation's growing emphasis on indigenous resources. That said, during the same fiscal year, Pakistan imported around 6.6 million tonnes of coal, signifying that imported coal remains an important part of the energy mix.
Pakistan has made notable progress in coal-based power generation. With an installed capacity of 3,300 MW from five power plants using Thar coal and an additional 3,960 MW from imported coal sources, the nation has made significant strides expanding capacity. Four coal power plants – the Huaneng Shandong Ruyi-Sahiwal Coal Power Plant, the Port Qasim Coal-fired Power Plant, the HubCo Coal-fired Power Plant, and the Sindh-Engro Thar Coal Power Plant – have become operational since 2017.
Furthermore, Pakistan is gearing up to commission five new coal power plants, adding 2,970 MW within the next two years. Notably, two imported coal power plants, Jamshoro Coal Unit-I (660 MW) and the Gwadar plant (300 MW), are set for commissioning in 2022 and 2023, respectively. Efforts are underway to transition existing imported coal-using Independent Power Producers (IPPs) to use Thar coal. Additionally, there are plans to blend Thar coal with imported coal for projects in Sahiwal, Port Qasim, and Hub, with a combined capacity of 3,960 MW.
The Indicative Generation Capacity Expansion Plan (IGCEP), a pivotal document shaping the country's energy capacity for the next decade, outlines Pakistan's ambitious goals for coal. Imported coal is projected to contribute 4,680 MW of energy capacity and domestic coal an even more substantial 7,230 MW. If realized, this would position coal as Pakistan's fourth-largest source of electricity by 2030.
Yet Pakistan's increasing reliance on coal poses a significant challenge, especially in the context of climate change. Despite its relatively modest 0.9 percent share of global greenhouse gas emissions – versus a roughly 3 percent share of both the global population and  global GDP – Pakistan remains exceptionally susceptible to the adverse effects of climate change. 
Climate change represents not only an environmental challenge but also a significant national security threat. Its effects, including extreme weather events, shifting precipitation patterns, and rising sea levels, can exacerbate vulnerabilities, disrupt livelihoods, and potentially lead to social unrest and population displacement.
Pakistan finds itself at a crucial crossroads, tasked with harmonizing its energy needs, environmental commitments, and national security imperatives. The decisions taken in the imminent years will not only determine the nation's energy trajectory but also its ability to confront the ever-evolving global and climatic challenges. Achieving the right equilibrium is of paramount importance, with a focus on prioritizing a cleaner and sustainable future while safeguarding the interests of national security.
The integration of climate change adaptation into discussions on national security is an imperative step. Climate resilience and preparedness must become fundamental facets of a comprehensive national security strategy. This alignment of efforts to combat climate change with broader national security objectives paves the way for a more comprehensive approach to ensure the nation's overall well-being.
As the nation grapples with its energy crossroads, finding the right balance becomes imperative for a secure and sustainable future. Pakistan faces a multifaceted energy conundrum that demands a careful balancing act. Pakistan's pursuit of energy security, environmental stewardship, and national security necessitates prudent decision-making and a proactive approach. The path chosen today will shape Pakistan's resilience and sustainability in a world marked by change and climate uncertainty.