Death Toll of Thai Workers in Israel Attack Rises to 21
Thai citizens make up a large number of the foreign nationals who were killed and taken hostage during last weekend's deadly attack.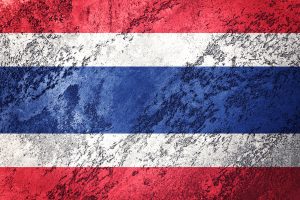 The number of Thai citizens killed in the unrest in southern Israel has risen to 21, the country's prime minister announced today, as thousands of Thai migrant workers await repatriation flights amid the widening conflict.
Srettha Thavisin announced in a post on social media platform X (formerly Twitter) this morning, in which he promised to speed up the return of Thai citizens working in the country.
"I would like to express my condolences to one more Thai worker who has died, now bringing the total to 21," he said. Srettha added that the first groups of 15 Thai nationals returning to Thailand had departed from Israel and would arrive in Thailand at approximately 11:16 a.m. today. The government "is trying its best to take care of Thai people in this difficult situation," he said
Srettha's announcement came a day after Thailand's Ministry of Foreign Affairs said it received reports that three more of its nationals had been taken hostage by Hamas, bringing the total abducted to 14. The group of Thai migrant workers is among the more than 100 hostages believed to have been captured during last weekend's raids into southern Israel, which saw Hamas militants kill hundreds of Israeli civilians in towns close to the border with Gaza.
There are currently around 30,000 Thais working in Israel, mainly in the agricultural sector, and aside from Israelis, more Thais have been killed and captured in the Hamas attacks than from any other nation.
So far the conflict has claimed at least 1,900 lives on both sides, but could escalate in the days and weeks to come, as Israel launches an expected ground offensive into the Gaza Strip.
Thailand has so far taken a neutral stance on the conflict. Jakkapong Sangmanee, Thailand's deputy foreign affairs minister, on Sunday offered his country's "deepest condolences to the Government and people of Israel on the unfortunate loss of lives and injuries from this inhumane and indiscriminate act." Jakkapong said that Bangkok's position was "one of neutrality" and that the Thai government favored "a solution that would allow Palestine and Israel to coexist."
Part of the reasons for Thailand's cautious stance, aside from its distance from the Middle East, may be to secure the safe return of captured citizens. The country has so far sought assistance from the governments of Saudi Arabia, Egypt, Jordan, and Qatar to facilitate negotiations for the release of its captured Thai citizens. Srettha also reportedly raised the issue with Malaysian Prime Minister Anwar Ibrahim and Brunei's leader Sultan Hassanal Bolkiah during visits to the two countries this week. Both nations have historically supported the Palestinian cause, and neither has relations with Israel.
Thailand is also working to repatriate the more than 5,000 Thai citizens who have now registered for evacuation from Israel, the Thai Enquirer reported. According to the Defense Ministry, the Air Force has prepared six C130 planes and one Airbus A340 for the operation, and the government is seeking additional aircraft for the evacuation.
In addition to flights from Tel Aviv, Srettha said this morning that plans are being developed to evacuate Thai nationals from Israel to neighboring countries such as Jordan via road before airlifting them out. The first airlift operation is scheduled to begin on October 14 to evacuate 140 Thais via the A340 from Israel, according to the Enquirer.
The government of the Philippines is also seeking to repatriate citizens stranded in the country. Yesterday, Foreign Minister Enrique Manalo confirmed that two Filipino nationals had been killed in the Hamas attacks, while one is feared to have been taken hostage. "The Philippine government will continue to provide all possible assistance to distressed Filipino nationals in Israel and Palestine," he posted on X. A number of other Filipino workers also remain unaccounted for.
A similar number of Filipinos – around 30,000 – work in Israel, most of them in the healthcare sector, which probably accounts for why fewer fell victim to Hamas' attack on rural parts of southern Israel.
Cambodia's Prime Minister Hun Manet has also confirmed that one Cambodian student was killed in the attacks.