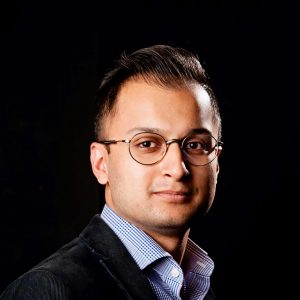 Ankit Panda
Ankit Panda is editor-at-large at The Diplomat and director of research for Diplomat Risk Intelligence. Follow him on Twitter.
Ankit Panda is an award-winning American writer, analyst, and researcher specializing in international security, defense, geopolitics, and economics. His work has appeared in a range of publications, including the New York Times, the Washington Post, Foreign Affairs, Foreign Policy, the Diplomat, the Atlantic, the Daily Beast, Politico Magazine, and War on the Rocks.
He is currently editor-at-large at the Diplomat, where he writes daily on security, geopolitics, and economics in the Asia-Pacific region and hosts a popular podcast. Panda is also director of research for Diplomat Risk Intelligence, the Diplomat's consulting and analysis division. He is also an adjunct senior fellow at the Federation of American Scientists, where his work focuses on nuclear and conventional force developments in Asia, deterrence, and nuclear strategy.
He is a contributing editor at War on the Rocks, a weekly columnist for the Hong Kong-based South China Morning Post, and an analyst for NK Pro, a specialist North Korea-focused service. He previously worked at the Council on Foreign Relations. Panda has been a Korea Society Kim Koo Fellow, a German Marshall Fund Young Strategist, and a Carnegie Council on Ethics in International Affairs New Leader.
Panda has additionally published scholarly research in journals including the Washington Quarterly, the Bulletin of the Atomic Scientists, and India Review. He is additionally a contributor to the International Institute on Strategic Studies' Asia-Pacific Regional Security Assessment and Strategic Survey. Panda is also a consultant for a number of governments, international institutions, and corporations. He is a frequent participant in Track-2 and Track-1.5 dialogues in Asia, Europe, and North America.
Panda is a graduate of the Princeton School Public and International Affairs at Princeton University. He lives in New York City and tweets at @nktpnd.