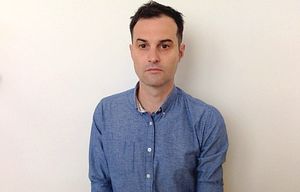 Grant Wyeth
Grant Wyeth is a Melbourne-based political analyst specializing in Australia and the Pacific, India and Canada.
Grant Wyeth researcher at the Asia Institute, University of Melbourne; working on issues across the Indo-Pacific, with specialty interests in Australia, the South Pacific, India, and Canada.
Alongside his work for The Diplomat his analysis has also been published by Foreign Policy, World Politics Review, The Lowy Interpreter, Quillette, Inside Story, and foreign affairs publications attached to Australian Strategic Policy Institute, and the Australian Institute of International Affairs.  As well as in mainstream news outlets The Age, The Guardian, Australian Broadcasting Corporation (ABC), and the Icelandic newspaper Morgunblaðið.
He has also been a contributor to the Pacific Beat program on Radio Australia.
Grant holds a Bachelor of Arts (Politics) from La Trobe University, and a Master of International Relations from the University of Melbourne.
He tweets @grantwyeth