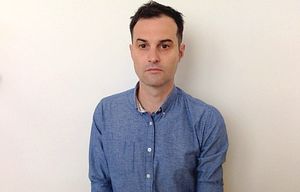 Grant Wyeth
Grant Wyeth is a Melbourne-based political analyst specializing in Australia and the Pacific, India and Canada.
Alongside his work for The Diplomat, his analysis has also been published by a range of outlets including Foreign Policy, World Politics Review, The Lowy Interpreter, EU Observer, Melbourne Asia Review, Inside Story and foreign affairs publications attached to Australian Strategic Policy Institute, and the Australian Institute of International Affairs.
He is formerly an academic researcher at the Asia Institute, University of Melbourne, and previously wrote the weekly newsletter for Australian Foreign Affairs magazine. Presently he is an editor at Asia-Pacific Development, Diplomacy & Defence Dialogue. and writes a weekly newsletter and periodic essays on his Substack: International Blue.
Grant holds a Bachelor of Arts (Politics) from La Trobe University, and a Master of International Relations from the University of Melbourne.
He tweets @grantwyeth