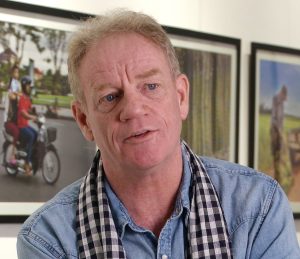 Luke Hunt
Luke Hunt is a Southeast Asia correspondent for The Diplomat. He has spent three decades working in the region and produces the Mekong Deep Dive podcast. He can be followed on Patreon and X – formerly Twitter.
He served as bureau chief for Agence France-Presse in Cambodia and in Afghanistan under Taliban occupation – where he was commended by the United Nations for the "best and most insightful" coverage of the Afghan civil war. Hunt also covered the U.S.-led invasions of Afghanistan and Iraq, and the Global War on Terrorism that followed, specializing in Islamic militancy.
Throughout the 2010s, Hunt focused on civil conflict and uprisings from the Middle East to East Asia and as an adjunct professor wrote the course War, Media & International Relations for Pannasastra University in Cambodia. He is the author of the "Punji Trap" and co-author of "Barings Lost" and is the recipient of several awards including the Hong Kong Human Rights Press Awards, Society of Publishers in Asia, and the World Association of Newspapers.
Follow him on X at @lukeanthonyhunt.