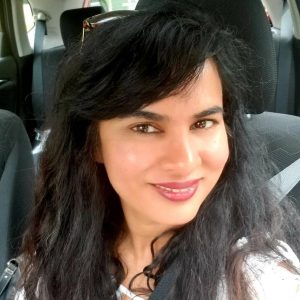 Namrata Goswami
Dr. Namrata Goswami is an independent scholar on space policy, great power politics, and ethnic conflicts.
She was subject matter expert in international affairs with the Futures Laboratory, Alabama, U.S., and guest lecturer, India Today Class, Emory University. After earning her Ph.D. in international relations from Jawaharlal Nehru University, New Delhi, she worked as research fellow at the Institute for Defence Studies and Analyses, New Delhi.  She has been a visiting fellow at Peace Research Institute, Oslo, Norway; La Trobe University, Melbourne, Australia; and University of Heidelberg, Germany.  In 2012-2013, she was a Jennings-Randolph Senior Fellow at the United States Institute of Peace, Washington D.C. and was awarded a Fulbright-Nehru Senior Fellowship. In 2016-2017, she was awarded the MINERVA grant awarded by Office of the U.S. Secretary of Defense to study great power competition in outer space.
In April 2019, Dr. Goswami testified before the U.S-China Economic and Security Review Commission on China's space program. Her book "The Naga Ethnic Movement for a Separate Homeland: Stories from the Field" was published by Oxford University Press March 2020. Her co-authored book "Scramble for the Skies: The Great Power Competition to Control the Resources of Outer Space" was published October 2020 by Lexington Press, an imprint of Rowman and Littlefield. She gave a TEDx Talk explaining her work and life at the Rosa Parks Museum, Montgomery, Alabama. Currently, she is working on two book projects on space power and China's Grand Strategy.