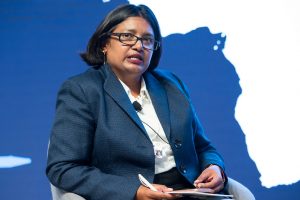 Rajeswari Pillai Rajagopalan
Dr. Rajeswari Pillai Rajagopalan is Distinguished Fellow and Head of the Nuclear and Space Policy Initiative at the Observer Research Foundation (ORF), one of India's leading think tanks.
Previously, she held stints at the National Security Council Secretariat, where she was an assistant director, and the Institute of Defence Studies and Analyses New Delhi, where she was a research officer.
She is the author of four books, and her research articles have been published extensively in edited volumes, peer-reviewed journals, and newspapers internationally. She has also lectured in Indian military and policy institutions and has been invited to speak in various regional and international fora.
Posts by Rajeswari Pillai Rajagopalan