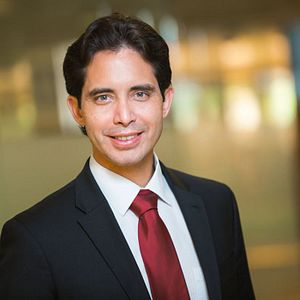 Roncevert Ganan Almond
Roncevert (Ronce) Ganan Almond is a Partner & Vice-President, International Services, at The Wicks Group, and an adjunct professor of law at the Georgetown University Law Center in Washington, D.C.
Ronce's practice is devoted to U.S. regulation and policy, international law, and government relations involving aviation, aerospace and national security matters. He regularly assists clients with proceedings and enforcement actions before federal agencies. He also has experience with complex cross-border litigation, investigations, and transactions, including aircraft deals financed by the U.S. Export Import Bank. Professor Almond has led and participated in technical assistance projects across the globe, advising government authorities on achieving compliance with international law and best practices in aviation regulation and governance. In addition, Ronce has assisted the U.S.-China Economic and Security Review Commission regarding security and legal issues in the Indo-Pacific region. At the United Nations, he has served on the Sub-Committee of Experts on the Transport of Dangerous Goods.
In addition to regularly contributing to The Diplomat, Ronce has written extensively on international law and national security, including as a contributing author to the book Aviation Regulation in the United States (2014) and editorial board member of the Air & Space Lawyer. His work has been published in prominent law and foreign affairs journals, including at Yale, Harvard, Columbia, Virginia, and Tufts' Fletcher School of Law and Diplomacy. He regularly speaks at legal and policy forums around the globe, and serves a guest contributor to television news programs.
Ronce also has experience with the U.S. political process having worked for congressional members, state parties and three presidential campaigns. He also assisted the UN Special Court for Sierra Leone and participated in the Duke-Geneva Institute for Transnational Law as well as the Joint Program in International Human Rights Law at Oxford University. Professor Almond holds a J.D., cum laude, and M.A. (Political Science) from Duke University and a B.A. (History), cum laude, from George Washington University.
You may follow Ronce on Twitter or Linkedin, or contact him via email.
Posts by Roncevert Ganan Almond