Story of the week
SECURITY
A Nuclear North Korea's Wake-up Call
What Happened: On October 10, as expected, North Korea held a large military parade to mark the 75th birthday of its ruling party – culminating with the reveal of North Korea's largest known ICBM.
Our Focus: "For the United States, this missile is not good news," Ankit Panda writes for The Diplomat. "Not only does it underscore the failure of the Trump administration's diplomatic attempts to constrain North Korea's nuclear and missile programs; it also emphasizes the continuing growth of Pyongyang's qualitative capabilities."
What Comes Next: As expected, the parade showcased progress in North Korea's missile program, raising more questions about the potential for diplomacy to ever walk back those advances. The world will be watching to see if Pyongyang decides to test any of the missiles that were paraded on October 10, especially in the politically charged run-up to the 8th Party Congress in January 2021.
Read this story
Behind the News
Interview
Vipin Narang
Nuclear security expert Vipin Narang on China's new emphasis on nuclear weapons: "My main reaction to Chinese nuclear modernization is: What took it so long to start?"
Read the interview
This Week in Asia
Northeast Asia
China's Southeast Asia Gambit
China's Foreign Minister Wang Yi is making a tour of Southeast Asia this week, just after hosting officials from Indonesia and the Philippines in Beijing. Wang's tour covers mostly friendly ground, so expect him to take full opportunity of receptive audiences to hammer home China's narrative on the emerging geopolitical competition in the region.
Find out more
South Asia
Anti-Government Protests in Pakistan
A coalition of 11 opposition parties in Pakistan, led by Islamist cleric Fazlur Rehman, is scheduled to hold its first rally on October 16 in Punjab province's Gujranwala city, followed by another rally in Karachi on the 18th. By going after both the Imran Khan government as well as the country's powerful military, the coalition is aiming big. However, Rehman's leadership of the opposition movement is not being seen as a net win for pro-democracy voices in the country.
Find out more
Southeast Asia
Will Malaysia's Government Change Hands – Again?
Long-time Malaysian opposition leader (and erstwhile PM-in-waiting) Anwar Ibrahim continues to insist he has the backing to unseat Prime Minister Muhyiddin Yassin. If he succeeds – and that's far from certain at the moment – it would be the second time in less than a year that parliamentary realignments brought in a new government.
Find out more
Central Asia
Chaos in Kyrgyzstan
Kyrgyzstan's political crisis has entered its second week. Two main questions are expected to be answered soon: Who is Kyrgyzstan's prime minister? What's happening with regard to new elections?
Find out more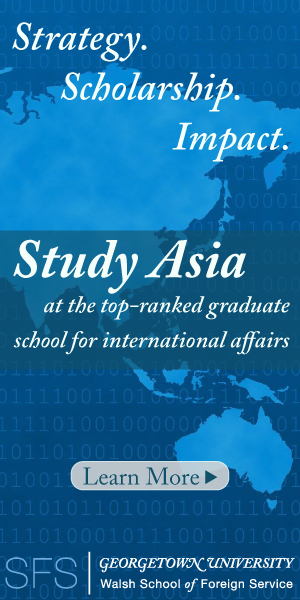 The Diplomat Magazine | October 2020
U.S. Alliances Under Trump
This month, we take stock of the state of U.S. alliances in Asia after four years of the Trump administration. We also decipher the role China plays in Myanmar's peace process, scrutinize the civil-military nexus taking shape in Pakistan under Imran Khan, and highlight the major developments that have molded Fiji over its 50 years of independence. And, of course, we offer a range of reporting, analysis, and opinion from across the region.
Read the Magazine