Welcome to the latest issue of Diplomat Brief. This week our top story delves into what has happened to the Afghan Taliban fighters freed from prison as part of the peace negotiations. We also have an interview with Vasila Bozichaeva, a Ph.D. candidate at the Academy of Sciences of Tajikistan in the Department of Sociology, and Dr. Emma Sabzalieva, a policy analyst at UNESCO's International Institute for Higher Education, about Central Asia's education systems, from the Soviet era to the COVID-19 age.
Story of the week
SECURITY
What the Fate of Freed Taliban Prisoners Means for the Afghan Peace Process
What Happened: As a precursor to starting talks with the Afghan government, the Taliban demanded – and got – the release of 5,000 imprisoned Taliban fighters. The group pledged the freed men would not retake the battlefield. Have the Taliban kept that promise?
Our Focus: "While some Taliban might realize that certain compromises are necessary," Franz J. Marty writes, "there is a real risk that others don't – and would fight on until their vision of divine rule is fulfilled."
What Comes Next: The Afghan government and the Taliban continue to try and hammer out a blueprint for conducting actual peace talks while violent attacks continue across the country. Even if an agreement is reached one day, buy-in from the Taliban rank-and-file will be crucial to ensuing it is honored.
Read this story
Behind the News
Interview
Vasila Bozichaeva
Tajik education scholar Vasila Bozichaeva on Tajikistan's higher education sector: "Most students wholeheartedly believe that their university degrees are good only for 'storing in a trunk,' as a local saying goes."
Read the interview
This Week in Asia
Northeast Asia
China Remembers the War to Resist America
China's President Xi Jinping made a high-profile visit this week to a museum exhibit commemorating the 70th anniversary of China's entry into the Korean War. Xi's appearance was part of a string of public events and media coverage designed to commemorate what is known in China as the "War to Resist America and Aid Korea." Keep an eye on the latest messaging coming from Beijing, which gives important clues about the current approach toward the U.S.
Find out more
South Asia
U.S.-India 2+2
U.S. Secretary of Defense Mark Esper along with his counterpart from the State Department, Mike Pompeo, will travel to New Delhi for the annual India-U.S. "2+2" defense and foreign ministers' dialogue on October 26-27. Among the items speculated to be on their agenda is the inking of the Basic Exchange and Cooperation Agreement, an arrangement that would allow the U.S. to share geospatial intelligence with India. BECA is the last of the four "foundational" defense agreements between the two countries.
Find out more
Southeast Asia
Thai Protests Continue as Government Scrambles to Respond
The political situation in Thailand continues to develop. Protests have taken place every day since a mass demonstration on October 14, which prompted Prime Minister Prayut Chan-o-cha to declare a "severe" state of emergency and tighten controls on the press. As spot fire protests continue across the country, his government has called a special parliamentary session on October 26 and 27 to address the rising anti-government and anti-monarchy sentiment.
Find out more
Central Asia
Kyrgyzstan's New Government Makes a Splashy Arrest
Kyrgyzstan's kingpin Raimbek Matraimov was arrested, agreed to cooperate, and out on house arrest all in a single day. Keep an eye on him and the government of Sadyr Japarov, which has its sights set on new parliamentary and presidential elections and maybe a constitutional referendum, too.
Find out more
Word of the Week
SOCIETY
плов / ош
plov / osh is the well-known national dish of Uzbekistan (and Tajikistan) consisting of rice, carrots, meat, and other additions like quince and chickpeas depending on the regional variety. It's a centerpiece dish at Uzbek weddings.
Find out more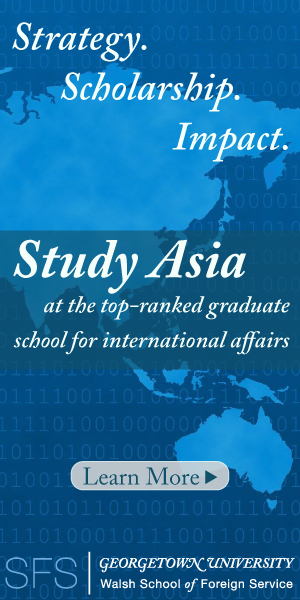 The Diplomat Magazine | October 2020
U.S. Alliances Under Trump
This month, we take stock of the state of U.S. alliances in Asia after four years of the Trump administration. We also decipher the role China plays in Myanmar's peace process, scrutinize the civil-military nexus taking shape in Pakistan under Imran Khan, and highlight the major developments that have molded Fiji over its 50 years of independence. And, of course, we offer a range of reporting, analysis, and opinion from across the region.
Read the Magazine