Vietnam Worse Than Syria in Jailing Reporters
With 18 journalists behind bars, Vietnam ranks fifth in the world for imprisoning members of the press.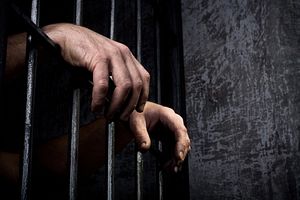 Vietnam has made the top 10 list of countries that jail reporters for simply doing their job. According to the Committee to Protect Journalists (CPJ) Vietnam came in at fifth spot and along with Thailand was one of the two nations from Southeast Asia to make the list in 2013.
Eighteen journalists remained jailed in Vietnam since last year. Among them was Nguyen Van Hai, an outspoken blogger whose one-day trial, the CPJ said, was plagued with procedural irregularities.
In June, Hai began waging a hunger strike "after prison authorities tried to force him to sign an admission of guilt for the anti-state offenses for which he was convicted. He was placed in solitary confinement when he refused to sign the confession."
Topping the list was Turkey with 40 arrests, followed by Iran with 35, China on 32 and Eritrea with 22 arrests. War-torn Syria, widely considered the most dangerous place on Earth for journalists, held sixth spot with 12 reporters behind bars.
"The census does not account for the dozens of reporters who have been abducted and are believed to be held by armed opposition groups. As of late 2013, about 30 journalists were missing in Syria," Elana Beiser editorial director of the CPJ said.
Egypt, which has dominated international media coverage with its political convulsions, filled ninth place with five correspondents imprisoned. Azerbaijan, Ethiopia and Uzbekistan rounded out the top 10.
Another 14 countries, including Thailand, the United States, India, Italy and Rwanda, had one journalist each in jail.
In all, 211 journalists were in jail around the world, down from 232 in 2012, but the figure remains high and the second worst ever since the year 2000 –  when 81 reporters were held in jail.
"The number of journalists in prison globally decreased from a year earlier but remains close to historical highs," Beiser said.
"Intolerant governments in Ankara, Tehran, and Beijing used mostly anti-state charges to silence a combined 107 critical reporters, bloggers, and editors. Turkey and Iran retained their distinctions as the worst and second worst jailers for two years in a row," it said.
In Thailand, Somyot Prueksakasemsuk remains behind bars after a Bangkok criminal court sentenced him to 11 years in prison for news articles judges deemed insulting to Thai monarch Bhumibol Adulyadej that were published in the now-defunct Voice of Taksin, a highly partisan newsmagazine affiliated with the political group United Front for Democracy Against Dictatorship.
It noted that Vietnam was holding 18 journalists, up from 14 a year earlier, as authorities intensified a crackdown on bloggers, who represent the country's only independent press.
Importantly the CPJ report also added some sorely needed context on Vietnam and its thin-skinned government – which by its own admission has had serious issues with corruption.
Most Southeast Asian countries also have similar problems and additionally a growing and well organized political opposition. Malaysia, Thailand and Cambodia have all endured political turmoil over the last 12 months – but all pale when compared with Vietnam's treatment of the media.
Luke Hunt can be followed on Twitter at @lukeanthonyhunt.