China Decries US 'Hypocrisy' on Cyber-Espionage
China has seized upon reports of NSA hacking against Huawei to denounce U.S. hypocrisy in cyber issues.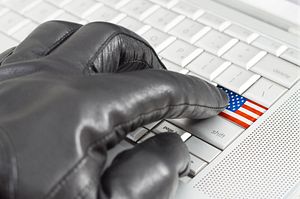 Defense Ministry Spokesman Geng Yansheng, at his monthly press briefing [Chinese], denounced U.S. "hypocrisy" on the issue of cyber-spying. "For some time, some people in America have jabbered on and on, criticizing China for carrying out hacking attacks," Geng said. "The facts prove that this is completely without basis, simply a thief yelling 'Stop, thief!'" He went on to add that recent media reports regarding U.S. surveillance of Chinese government bureaus and companies "completely expose U.S. hypocrisy and hegemony."
The media reports Geng referred to are recent stories by Der Spiegel and the New York Times regarding NSA hacking activities targeting the Chinese government and Huawei, a Chinese telecommunications company. Both reports were based off of documents provided by Edward Snowden. According to the reports, in 2009 the NSA began a special operation (dubbed "Shotgiant") to infiltrate Huawei. As a result of these efforts, the NSA not only gained access to Huawei's email archives (including emails sent by Huawei CEO Ren Zhengfei and Chairwoman Sun Yafeng) but also were able to access the source code of Huawei products.
The NSA's rationale for targeting Huawei was two-fold. One, U.S. officials have long been suspicious of Huawei's connections to the PLA and Chinese government—in October 2012, a House of Representatives committee officially recommended that U.S. firms not engage with Huawei due to security concerns. The NSA investigation was in part designed to investigate whether such security concerns were justified. However, the NSA was also interested in making sure it could reliably access Huawei products to gather intelligence. "Many of our targets communicate over Huawei produced products, we want to make sure that we know how to exploit these products," stated an NSA document quoted by Der Spiegel.
U.S. Huawei executive William Plummer was quick to point out the dark humor in the situation: "The irony is that exactly what they are doing to us is what they have always charged that the Chinese are doing through us." Even while U.S. officials accused Huawei of allowing Chinese government and intelligence agencies access to its products through "back doors," the NSA was making sure it had its own way of accessing Huawei's networks.
In response to the allegations, NSA spokesperson Caitlyn Hayden emphasized that U.S. "intelligence activities are focused on the national security needs of our country." She also underlined a point that the Obama administration has repeatedly used to try and distinguish its cyber-espionage from China's: "We do not give intelligence we collect to U.S. companies to enhance their international competitiveness or increase their bottom line." Deputy National Security Advisor Ben Rhodes made a similar point after Obama's meeting with Xi. The U.S. "does not engage in intelligence for the purpose of gaining a commercial advantage," Rhodes said. He later added, "There's a clear distinction, in our view, between intelligence activities that have a national security purpose versus intelligence activities that have a commercial purpose."
China does not agree with that distinction. In addition to Geng Yansheng's harsh critique, Chinese media have also taken the NSA to task for hypocrisy. One Xinhua commentary said, "The latest scandal shows Washington's hypocrisy, double standards, and its true face — it might as well be the biggest hacker in the world." The article also pointed out that there is no guarantee the U.S. doesn't use its hacking activities to benefit U.S. companies: "Even though the U.S. government claim[s] the information it collected will not be passed to Huawei's rivals, there are no grounds for believing them."
Interestingly, the reports by Der Spiegel and the New York Times also mentioned NSA cyber-espionage targeting former president Hu Jintao and China's Ministry of Commerce. Those allegations received little coverage compared to the Huawei story, both in international and Chinese media. The NSA efforts against Huawei are so intriguing precisely because they blur the line the Obama's administration has insisted exists between "legitimate" cyber-espionage in pursuit of national security goals and "illegitimate" cyber-espionage for commercial benefit.
Targeting a Chinese president is easily explained away as a national security interest—and to be frank, if the NSA was eavesdropping on German President Angela Merkel, is there any doubt that they were also keeping Hu under surveillance? However, the revelations about NSA hacking against Huawei blur the line between commercial and national security interests. Would an extensive Chinese hacking operation into Google or Cisco be justifiable if done for "national security reasons?"
There's already evidence that (unsurprisingly) the U.S. doesn't think that way. In 2010, Google accused Chinese hackers of seeking to access the email account of human rights activists. While from a Western point of view this is reprehensible, it's also clearly an activity that China would consider a matter of national security—not an attempt at commercial espionage. That made little difference to the Obama administration. Then-Secretary of State Hillary Clinton called for China "to conduct a thorough review of the cyber intrusions." She later added, "Countries or individuals that engage in cyber attacks should face consequences and international condemnation."
Unless the U.S. and China can agree on what Rhodes called "rules of the road" for cyber-activities, each country will continue to act as it sees fit, justifying its hacking and cyber-espionage under the vague umbrella of "national security" and by pointing its finger back across the Pacific. In the meantime, both countries will attempt to guard against the attacks they know are coming. Geng told reporters that China will increase its cybersecurity, and the Pentagon plans to do the same.