Pakistan Will Import Electricity From India
Pakistan has presented a draft MoU to India on importing 1,200 MW of electricity.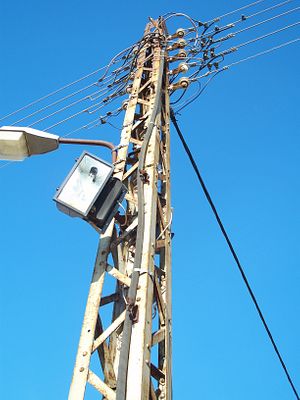 A topic of speculation for sometime now, an India-Pakistan electricity deal may finally be on the horizon as Pakistan submitted a draft power trade deal to India this week. The move comes amid reports that Pakistan will imminently grant India most-favored nation (MFN) status and as the World Bank confirms that it will finance the feasibility study and transmission line for implementing the deal, which would see a transfer of 1,200 megawatts of energy from India to Pakistan.
According to an anonymous government source cited by India's Economic Times, "the World Bank has also offered to finance a feasibility study along with the (installation of) transmission line to import 1,200 MW power from India." The Pakistani side has presented a draft Memorandum of Understanding (MoU) to the Indian side during a recent meeting in New Delhi; the two sides have further coordinated technical working groups reviewing the initial implementation phase of the deal. In the initial phase of the deal, Pakistan would import 500 MW from India, to be enhanced to 1,200 MW at a later date.
Energy-starved Pakistan has been looking beyond its borders to meet its energy needs. The fate of a pipeline project with Iran that would see the transfer of Iranian natural gas to Pakistan has become increasingly uncertain after Iran cancelled a scheduled loan to Pakistan that would allow it to complete the parts of the pipeline that run within its territory. Pakistan has also considered importing 1,000 MW of electricity from Tajikistan.
Strategically, the deal would add an interesting dynamic to the still enduring rivalry between India and Pakistan, despite a relative thaw in recent months. The 1,200 megawatt Indian energy link would become an important carrot for any Pakistani civilian government to prevent an escalation of a military conflict with India. Given Pakistan's internal energy situation, the 1,200 megawatt inflow will be critical and cannot simply be turned off and replaced by other soruces. India, for its part, could punish Pakistan for serious border violations or unprovoked attacks using this mechanism as well.
The strategic viability of leveraging the electricity transmission line as a geopolitical tool also hinges on the level of trade between the two neighbors. India and Pakistan trade ties have significantly improved since January, and the Composite Dialogue Process between the two neighbors is slated to restart soon. Given that the completion of the energy pipeline is currently slated for 2016, trade ties and the bilateral peace process could make serious advances in the interim.