Australia's 'Age of Entitlement'
The government's fiscal alarmism may backfire in the years to come.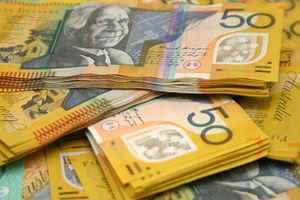 When Australian Treasurer Joe Hockey declared "the age of entitlement is over," he was careful to add that "it has to be replaced, not with an age of austerity, but with an age of opportunity." The deep spending cuts at the heart of the 2014-15 Budget were necessary, it was argued, to repair the damage done by profligate spending by previous governments and to get Australia's fiscal house back in order.
But as the Coalition government faces a growing backlash from voters over some of its more unpopular measures, it is proving difficult to refute charges that deficit reduction could inadvertently drag Australia into an age of austerity. Part of this has to do with how the budget was sold to the public. In opposition, the Coalition warned of a looming "budget emergency" when most economists saw only a medium-term fiscal imbalance.
In 2014-15, net debt for the Australian government is estimated to be $226 billion (13.9 percent of GDP) and the budget deficit is set to reach 1.8 percent of GDP, according to the budget's fiscal outlook. The Treasurer has cited a number of statistics from the IMF, which point out that Australia's change in real expenditure and net debt over 2012-18 are at the top of the list of a number of developed countries.
But the same report also estimates Australia will have the second-lowest amount of central government debt in 2018. And within the OECD group of advanced economies, Australia has the third lowest percentage of total government debt relative to GDP. Perhaps more stinging was the clarification from Craig Michaels, a lead sovereign analyst for Standard & Poor's, that "there is no immediate risk to [Australia's] AAA credit rating," after an article in the Australian Financial Review claimed otherwise.
To be fair, Australia clearly has a serious structural fiscal problem that needs to be addressed and previous governments, both Labor and Liberal, have often been too complacent in their projections and too timid in their policy prescriptions. But the government's rhetoric has at times outpaced its own response.
Since Prime Minister Tony Abbott's government took power in September last year, "the cumulative deficits from 2013-14 to 2016-17 rose by $68 billion," according to The Australian, with "about $16 billion due to Coalition policy changes." And the threat of a "budget emergency" has only served to heighten scrutiny of some of the Coalition's more controversial policies. The costs of Abbott's proposed paid parental leave scheme, for instance, would outweigh many of the spending cuts in health and welfare laid out in the budget.
All of which points to a much larger problem for the government. As the Australian economy begins to transition away from the mining boom that provided such a substantial increase in national income in recent years, there will undoubtedly be a need for new investments in technology, transport and infrastructure to facilitate greater innovation and boost productivity across all sectors of the economy.
But in making the case for fiscal austerity in such a pessimistic and alarmist manner, the Coalition may now find it difficult to convince Australians that even if they can return the budget to surplus, this would lead to the "age of opportunity" trumpeted by the treasurer.