North Korea Signs Economic Cooperation Agreement With Nigeria
North Korea and Nigeria signed an economic cooperation agreement that emphasizes technology and education.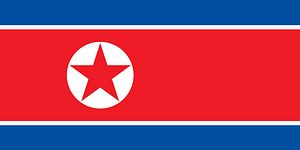 Earlier this week, North Korea and Nigeria signed an economic cooperation agreement that will deepen ties between the two countries in the areas of knowledge exchange, information technology, and public sector exchanges of modern technology. According to NKNews, the two countries further agreed to "facilitate the exchange of experts, technicians, and university professors between the DPRK and Nigerian universities." The agreement is part of a nine-point communique which was issued to mark the conclusion of the Fourth Session of the Nigeria-DPRK meeting in Abuja. The agreement was announced between North Korea's Vice Minister of Trade Ri-myong San and Nigeria's Permanent Secretary of the Ministry of Foreign Affairs Martin Uhomoihbi.
This agreement follows on the heels of a similar agreement that was signed between the two countries in 2012. Uhomoihbi told reporters that North Korea and Nigeria faced common development challenges as developing countries and that the agreement would be mutually beneficial for their development.
The agreement is remarkably comprehensive in its scope. Part of the agreement can be understood to encourage greater people-to-people ties between North Korea and Nigeria via educational and research exchanges. Generally, North Korea does not encourage this type of diplomatic contact. According to All Africa, the agreement "encourages university professors to carry out joint research programmes in agriculture, geology, oil and gas, industrial technology, among others." Both countries further agreed to expand cooperation in the areas of primary, secondary, and vocational and technical education.
Uhomoihbi noted that "one remarkable thing about our relations is that it has never been for once disrupted or frosty and this, indeed, is a testimony to very cordial and warm relations existing between both countries." Diplomatic ties have existed between North Korea and Nigeria since 1976, although genuine cooperation has come relatively recently. San, in Abuja, expressed North Korea's desire to see Nigeria play a greater role in global affairs. "We wish Nigeria becomes a permanent member of the UN Security Council and play a greater role in representing and protecting the interests of African people in the international arena," San told the press in Nigeria.
The Third Session of the Nigeria-DPRK joint committee met in Pyongyang in October 2012. In December 2012, North Korea and Nigeria signed a Memorandum of Understanding on Investment.
North Korea has maintained some degree of interest in Africa, dating back to the Cold War when it would support radical governments and dictators across the continent. In return for its modest support, North Korea won diplomatic recognition and some leverage. In recent years, major African states have largely ignored North Korea given South Korea's economic preeminence. Nigeria, despite its continued willingness to interface with North Korea, has significantly deeper ties with South Korea. South Korea has even reportedly sought out Nigerian assistance in pursuing peace with North Korea, in part owing to Nigeria's positive relationship with North Korea.