TEPCO's Desperate Search for Profit
With energy market liberalization looming, TEPCO searches for new markets and customers.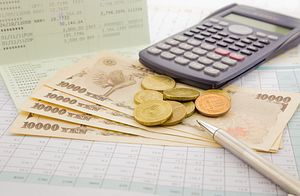 Japan's Tokyo Electric Power Co. (TEPCO) announced on Thursday a plan to move into markets beyond the eastern Kanto area, the Japan Times reported. Effectively placed under government management in the wake of the Fukushima nuclear crisis, the company says it will now seek to expand into the western and central areas of Japan typically served by Kansai Electric Power Co. and Chubu Electric Power Co.
The Japanese government has been mulling the idea of overhauling the energy sector for some time, and in October it announced it was discussing a plan to combine the country's 50 nuclear reactors into a single company owned by the nine regional utility companies. This plan was intended to funnel part of the new company's proceeds into the cleanup of TEPCO's Fukushima Daiichi Nuclear Power Plant.
Subsequently, in January, the government said it would provide TEPCO with a corporate structure that would "in April 2016 [enable] TEPCO to address both responsibility in Fukushima and competitiveness to survive in the fully liberalized electricity market," which is also slated to happen in 2016.
Since then TEPCO has been making some incremental progress. It announced on April 30 that it had returned to profitability in the business year ending March 31 for the first time since the disaster, mainly through deep cost-cutting, according to Kyodo News. The company noted, however, that its turnaround plan involves restarting the Kashiwazaki Kariwa nuclear power plant in Niigata prefecture. It is unclear when those reactors will restart though, as TEPCO filed for a Nuclear Regulation Authority safety screening in September, yet has no clear indication when the process will end.
Given the upcoming liberalization of the energy market in 2016, and TEPCO's own difficulties, its announcement that it would move into new markets is logical. Other producers like Kansai Electric Power Co. will likely make similar moves, as it is appealing a case it lost Wednesday to restart its No. 3 and No. 4 reactors at the Oi nuclear power plant in Fukui Prefecture.
According to a TEPCO source quoted in the Japan Times article, the company is considering "building thermal power plants in other areas in the future," and will primarily target new energy sales in areas with large corporate customers by procuring energy from other companies.
The Ministry of Economy, Trade and Industry expects the new liberalization of the energy market to increase competition from new suppliers from the oil, gas, and telecommunications industries. Both households and companies will be able to choose their suppliers. In this new environment TEPCO could find competing extremely difficult given the continuing cost of its cleanup responsibilities. Finding new markets and customers before liberalization takes place is one of the few viable options it has available.