Positive Data Fans Abenomics, But China Could Help Too
Employment and inflation are posting record numbers, but a visit to Japan's largest economic partner could be just as important.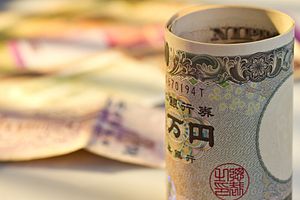 After Prime Minister Shinzo Abe unveiled the "third arrow" of his economic reform policy on Tuesday, aimed at fundamentally changing the structure of, and thus outlook for, Japan's economy, data released Friday showed signs that Abe's policies have continued to work, at least for the short-term. Portions of the reforms continue to meet domestic resistance and skepticism, yet continued economic tailwinds may give the LDP-controlled government the ability to drive further with its policies.
A drawdown in tension with China would also provide Abe with the ability to focus on his economic agenda. Although only a tentative first meeting after months of no official contact, a Japanese Cabinet member's official visit to Beijing this week could be just as useful to Abe as the recent economic data.
One of the Abe government's primary policy goals got a boost as inflation reportedly hit its highest mark in three decades, with consumer inflation rising to 3.4 percent year-on-year in May, excluding food prices, according to an AFP report. However, household spending dropped 8 percent for the same time period, with both figures affected by the consumption tax increase from 5 to 8 percent in April. With the effect of the tax increase removed, it is estimated that Japan's core consumer prices increased 1.4 percent in May, a slight slowdown from 1.5 percent in April, with the government's official inflation target at 2 percent.
Aside from inflation, unemployment figures were also positive. For May, unemployment declined to 3.5 percent, the lowest it's been in almost 17 years. The ratio of jobs-to-applicants increased to 1.09, meaning there were 109 job openings for every 100 job seekers, the highest ratio in more than twenty years. If this surplus of jobs continues it could lead to an increase in wages as employers compete for a shrinking pool of labor. Higher wages, and thus theoretically higher consumption, would be a more sustainable form of inflation.
While this positive economic data will help to sustain Japan's economic momentum as Abe sets about implementing his new policies, news from around the country (and even within his own government) has been mixed. The least fuzzy piece of policy within Abe's latest structural reforms has been the proposed decrease in the corporate tax rate, from its current level of around 35 percent to below 30 percent over the next few years. However, Hiroshi Yoshikawa, a key advisor to the finance minister and head of the Fiscal System Council has been publically skeptical, saying the rate cut is no "magic wand," and that when similar steps were taken after the late 1990s, it did not cause businesses to raise wages or increase investment. Another finance ministry advisor, Yuri Okina, has said that the government's plan to increase the Government Pension Investment Fund's appetite for risk before governance changes are complete, and without a "clearer mechanism for safeguarding the fund when its finances deteriorate," is inadvisable, according to an interview with Bloomberg.
Restarting Japan's nuclear sector is also another key component of Abe's plan. On Thursday, the eight regional utility companies announced at their annual shareholders meetings that they intend to restart their off-line reactors to improve their financial outlook, despite minority shareholder calls for a complete phasing out of nuclear power. However, Osaka Mayor Toru Hashimoto threatened to sell the city's 8.92 percent share in Kansai Electric Power Co. if the company did not listen to its proposal to remove nuclear power from its energy mix. Osaka is currently Kansai Electric's largest shareholder.
Despite pockets of protest and skepticism, Abe's new reforms do not appear to have any significant or concerted opposition so far after the rollout earlier this week. What might be just as beneficial would be an improvement in relations with its largest trade partner: China. Japan's Land, Infrastructure, Transport, and Tourism Minister Akihiro Ota met with Chinese Vice Premier Liu Yandong on Friday in Beijing, as well as several other officials. A Chinese official said that the meeting could lead to discussions about Chinese President Xi Jinping and Abe holding a sideline summit at this year's Asia-Pacific Economic Forum in November, as well as improve bilateral relations. Trade and investment between the two countries has noticeably dropped since their dispute over the Senkaku/Diaoyu Islands began in August 2012. A decrease in tension surrounding this issue could give another short-term boost to Japan's economy through increased exports. What stands to be gained is certainly not lost on Abe, who is also currently negotiating with North Korea. As he seeks to implement the final round of his economic legacy, a stable regional environment would have obvious, tangible benefits.