Aquino Answers Corruption Charges With More Money
The president announces record budgets to pay for popular government programs and secure his legacy.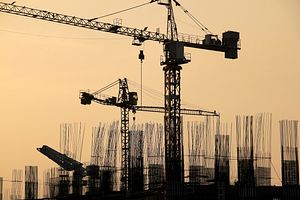 Facing declining popularity in the polls, and what will probably prove to be a minor scandal over the Supreme Court's rejection of his Disbursement Acceleration Program (DAP), Philippine President Benigno Aquino has sought to shore up support for his populist programs and find money for them in a supplemental budget. Whether he can sustain the Philippines exceptional economic growth and engender support for a presidential candidate of his backing in 2016 may depend on his ability to quickly get his government spending programs back on track.
Earlier this month the Supreme Court declared the DAP, a stimulus fund of 145 billion pesos ($3.34 billion) drawn from 2011 budget savings, partially illegal. According to Reuters, Aquino "spent funds saved from canceled projects on housing and relocation of slum residents, radars for the weather bureau and infusing capital to the central bank to help it with its market intervention, among other activities." Additionally, some of the funds were used on pet projects by members of the Senate.
Without this government spending, analysts are worried about the impact on economic growth. On Friday the IMF cut its March growth forecast for the Philippines from 6.5 percent to 6.2 percent, and GDP growth for the first quarter shrank to 2 percent this year from 10 percent last year. Both changes are partially attributed to slower government spending.
Hoping to arrest the slowdown of what was the fastest growing economy in Southeast Asia in 2012 and 2013, Aquino asked during Monday's State of the Nation address before Congress for a supplemental 2014 budget and a record 2.6 trillion peso 2015 budget. The Philippines GDP rose 6.8 percent in 2012 and 7.2 percent in 2013, despite Typhoon Haiyan, and the country last year reached investment grade with all three major credit-rating agencies for the first time.
While Aquino is in little danger from the impeachment charges filed against him – he and his political allies control both houses of Congress – the corruption charges have hurt his popularity. His approval rating has slipped from 76 percent in August 2012 to 55 percent in a poll conducted in late June, before the Supreme Court had even ruled against the DAP. His ability to continue with his current economic stimulus policy during the remainder of his term will depend on his ability to convince Congress and the public that his new budget plans will be successful and transparent. During his speech, Aquino urged people to support a candidate in 2016 who would continue his economic policies. The continued success of his government investment plans and his ability to distance himself from rumors of pork-barrel spending and corruption will likely decide how influential he is in the next presidential election.