China, India Diverge on Iran Oil Imports
China is increasing its Iranian oil imports. India, meanwhile, is looking elsewhere.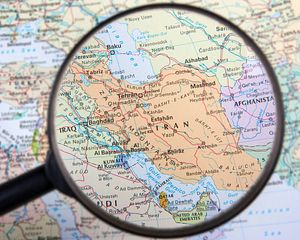 Following the signing of a historic interim deal with the P5+1 on its nuclear program last year, the Islamic Republic of Iran received limited sanctions relief. A consequence of this deal was that the E.U. and the U.S. suspended sanctions on Iran's petrochemical exports. The deal was then estimated to yield just $1.5 billion in revenues for Iran. The deal also allowed Iran to continue selling its oil at previous levels and not to sanction any shipping companies that would transport Iranian oil. As The Diplomat reported back then, the deal was well regarded in both China and India as both countries rely on Iran for non-trivial amounts of their crude oil demand. However, reports from July 2014 suggest that India and China have diverged in terms of their reliance on Iranian oil. China has increased its imports of Iranian crude since the interim deal was achieved. In the meantime, India may be cutting down its imports of Iranian crude.
According to a Wall Street Journal report, "China imported a record amount of crude oil from Iran in the first half of the year." The increase came over a period during which the interim deal was largely in effect. According to Chinese customs data released earlier this week, Iranian oil imports to China during the first six months of 2014 amounted to 630,000 barrels per day. This represents a staggering 48 percent increase from the same period a year ago. Iran now represents 10 percent of China's foreign crude purchases. Since the interim deal came into effect, the United States has put less pressure on China to find its oil elsewhere. Thus, Iran has aggressively stepped up its efforts to sell its oil to China — a huge net importer of energy.
Meanwhile, according to a report in India's Economic Times, New Delhi has cut its reliance on Iranian oil. Iranian crude imports now comprise just 5.81 percent of New Delhi's total oil needs. India has made up the deficit by increasing imports from Colombia and Mexico. These numbers could be misleading as the numbers provided look at the year-over-year change from the fiscal year ending March 31, 2013 to March 31, 2014. India imported 11 million tonnes of crude from Iran in the fiscal year ending on March 31, 2014 while it had imported 13.14 million tonnes the previous one. The interim deal with Iran was signed in November 2013 but was implemented earlier this year. It is possible that India's numbers for the next fiscal year could show an increase. India has been cautious about becoming overly reliant on Iranian crude due to the country's uncertain international position. It has also been diversifying its sources of energy over the past few years.
Last week, Iran and the P5+1 agreed to an extension of negotiations for a permanent deal on Iran's nuclear program. Significant disagreements remain between the two sides over Iran's enrichment capabilities, ability to stockpile uranium, and other issues.