Indian Government Unveils Railways Budget
Plus, Pakistan continues Operation Zarb-e-Azb, and India mulls de-licensing defense products. Mid-week links.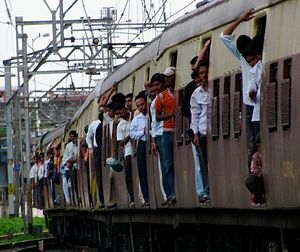 A few curated South Asia updates:
The Indian government under the center-right Bharatiya Janata Party presented its railway budget on Tuesday. The budget has been a source of controversy as it will increase rail fares. Railway Minister Sadananda Gowda, who presented the budget, additionally pledged to seek out greater foreign and domestic investment in India's sprawling railway system, which is growing increasingly outdated. The Diplomat's Ram Mashru covered the fare hike for India's railways earlier, noting that "these reforms, part of the 'bitter medicine' that Prime Minister Narendra Modi has prescribed to restore India's economy, are, if anything, insufficient."
Pakistan continues its air campaign against militants in North Waziristan, killing 13 militants on Tuesday. The strikes, part of Operation Zarb-e-Azb, follow a visit by Pakistan's Chief of Army Staff Raheel Sharif to the affected region. Over at War on the Rocks, C. Christine Fair takes a look into the logic of Operation Zarb-e-Azb. As she explains, the operation has its share of controversy:
After about two weeks of air operations, the army has announced that it is launching ground operations, and has stated with striking certitude that 376 militants and 19 soldiers have died since the launch of Zarb-e-Azb. The army also claims that no civilians have perished, despite evidence to the contrary. Hoping to dispel the usual dubiety about Pakistan's military operations, which have focused upon the bad "terrorists" while safekeeping their "strategic assets," the army's spin doctors have claimed boldly that "terrorists of various hue and color", including the Haqqani Network, will be targeted. Nearly half a million people have been internally displaced as they have fled the fighting.
Pakistan's reputation as an increasingly unstable country is not without cause: new data released by the FATA Disaster Management Authority (FDMA) shows that the country is now home to almost 800,000 internally displaced persons. Over the past two years, many Pakistanis have lost their homes due to natural disasters and fighting between the government and the Taliban.
A report on Defense News looks into the major changes to India's defense production policy that are on the horizon. According to the report, "Under the changed policy, several defense products will no longer require licensing from the Defense Ministry. Only procedural approvals to set up any ordinary industrial unit will now be required for these products. Obtaining licenses for products is a cumbersome process involving security clearances." The de-licensing policy decision comes as India looks into increasing foreign direct investment in its indigenous defense manufacturing (see The Diplomat's coverage of India's defense FDI debate here).