North Korean MH17 Scenario Extremely Unlikely
Despite the U.S. banning its aircraft from Pyongyang airspace, the chances of a DPRK missile attack are remote.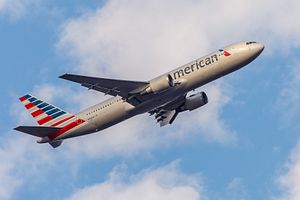 Notwithstanding North Korea's isolation and its recent estrangement from its traditional ally and benefactor, China, it has not been overtly threatening or militaristic – at least compared to past spikes in tension on the peninsula. However, its three rounds of Scud missile tests in June and July were enough to warrant an official condemnation by the U.N. Security Council last Thursday, as a violation of Council demands. While these tests are unannounced and often provocative, as when it launched two last week in the direction of Japan, they are not as threatening as Pyongyang's nuclear detonations or long-range missile tests. Recent Council warnings may have more to do with events in Europe, with which North Korea has no concern.
North Korea responded to the U.N. condemnation by stating the missile launches were a legitimate exercise of self-defense, according to its National Defense Commission. Pyongyang said it was especially absurd "given the large-scale military drills the South Korean and U.S. forces conduct every year south of the border." While these drills are announced well in advance and have clear guidelines on where and when joint drills will take place, it is not unexpected for North Korea to feel threatened by them and to feel the need to respond, if only to show a strong military response for domestic consumption. Moreover, relations between North and South Korea are not particularly tense at the moment. Although talks over their cooperation at the Asian Games in September stalled last week, North Korean Leader Kim Jong-un said he had "great expectations" for Pyongyang's athletes at the games, according to state media, which would indicate the North currently has no intention of withdrawing from the games.
On Monday, the U.S. also restricted its commercial aircraft from flying through North Korean airspace or surrounding waters, on the grounds of a possible ballistic missile launch. Pyongyang was listed as one of six countries designated as a no fly zone by the U.S. Federal Aviation Administration. State Department spokeswoman Jen Psaki said North Korea's unannounced missile launches were a threat to international aviation.
International concerns about North Korean ballistic missile launches have heightened following the downing of flight MH17 last Thursday. For the U.S. especially, designating North Korea, Ethiopia, Somalia, Iraq, Libya and Ukraine as dangerous regions for commercial aircraft is a proactive step that gives the appearance of taking a firm stance to prevent this type of tragedy from reoccurring. In reality, the chances of a commercial aircraft being shot down by North Korean missiles, particularly one from the U.S., are remote. North Korean provocations are by and large in response to military drills, internal power struggles, or failed foreign policy, and are almost entirely directed either into open waters or disputed Korean territory.
While the North Korean leadership is known for behavior that seems erratic and provocative, it has not survived for this long by failing to recognize the limits of what its neighbors can tolerate. As Pyongyang becomes increasingly isolated from its only formidable ally, and with no other country likely to take China's place, North Korea is hardly likely to take the suicidal step of targeting a U.S. civilian aircraft.