Code of Conduct for South China Sea Unlikely, Yet ASEAN Made Progress
All parties showed interest in conciliation, even if a COC was simply a prop to further dialogue.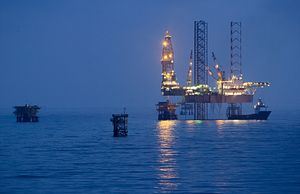 This weekend's ASEAN Regional Forum (ARF) in Myanmar's capital of Naypyidaw was possibly one of the most cordial and constructive summits in East Asia this year. No real further movement was made on a code of conduct (COC) for the South China Sea, but neither was there the type of vitriolic finger-pointing seen at the Shangri-La Dialogue in May this year. The major attendant players at the forum (China, the U.S., Japan and South Korea), appear to have prioritized progress over confrontation for the time being.
This furtive attempt at conciliation was most evident in the meeting between Japanese Foreign Minister Fumio Kishida and his Chinese counterpart Wang Yi. This was the highest level meeting between the two countries since their respective heads of state came to power, and while little was publically said of their informal meeting, the lack of antagonism is notable. China's Ministry of Foreign Affairs said that Wang requested Japan "make practical efforts to overcome existing political obstacles between the two sides." Kishida also met with South Korean Foreign Minister Yun Byung-se, who agreed to enhance bureau-chief and ministerial level communications between their countries, stating "There has been more bad news than good news when it comes to South Korea-Japan relations over the past year." Kishida almost certainly brought up the subject of Prime Minister Shinzo Abe holding a bilateral meeting with the leader of each country during his meetings, although there was no public mention of progress on that front.
Also in stark contrast to this year's Shangri-La Dialogue, China was not singled out as an aggressor for its recent conflicts in the South China Sea with Vietnam and the Philippines, specifically not by the U.S. or Japan, who were the most vocal at May's meeting. Kishida appears to have been almost completely silent on the issue in public, while Kerry was careful not to provoke China, calling the talks "fruitful" and saying "I think we will see some progress on the South China Sea based on the conversations we have had here." Other U.S. officials were less optimistic, with one stating "We don't want to confront China. But we have a series of interests and principles that drive our approach in the region where they diverge with China." China for its part welcomed "the constructive role" played by the U.S. concerning regional events, and "hopes that the U.S. can respect China's legitimate rights and interests in the region."
While ASEAN is not known for its willingness to confront China, Beijing's actions in the South China Sea this year could have easily led the group to single out China as the region's main destabilizing factor. However a recent cooling in tensions, including China's withdrawal of its oil rig from disputed waters near Vietnam, may have ameliorated the problem somewhat. While the joint statement from the group's foreign ministers said it "remained seriously concerned over recent developments which had increased tensions in the South China Sea," China remained unnamed in the communiqué. In fact, the word "seriously" was only added later on in the final draft at the request of Vietnam. China was only mentioned as a party with which ASEAN needed to "intensify consultations," while also calling for "substantive negotiations for the early conclusion" of a COC for the South China Sea.
A COC for the region is a major focal point for most of ASEAN's members, and something China has been hesitant to make much progress on in light of its claim to a vast majority of the South China Sea. However, Indonesia's Foreign Minister Marty Natalegawa told reporters "The Chinese side has spoken of the need to have an early conclusion to the code of conduct… Which is in stark contrast to the recent past when they were not even willing to talk about it." The U.S. and the Philippines submitted a plan, which was "noted" in the final ASEAN statement, which would institute a moratorium on destabilizing actions in the region.
The ARF this weekend certainly did not resolve the stark territorial problems that are still ongoing with China and countries like Vietnam and the Philippines. Despite attempts by all parties to be more reserved and conciliatory, China has not renounced its claim to its nine-dash line, nor have other countries in the South China Sea given up their territorial claims. Moving along dialogue on a COC for the region is beneficial in that it can help to reduce tensions, but the likelihood that it will be passed (much less implemented and followed) in the short or even medium term is remote. However, having constructive dialogue around it allows for all parties to engage each other and perhaps find less official ways of further diffusing a plethora of ongoing tensions in East Asia. Sometimes an unofficial détente can be found when all parties see that the cost of continued cage-rattling is too high. That point has probably not been reached (especially for China), yet sometimes just pushing along the possibility of a resolution while progress is sought out by other means, can be enough of an interim solution.