Prominent Uyghur Scholar Sentenced to Life in Prison
Ilham Tohti, a prominent Uyghur activist and scholar, was sentenced to life in prison.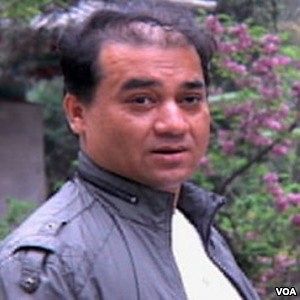 Ilham Tohti, a prominent Uyghur scholar and critic of Chinese government policies toward Xinjiang, was sentenced to life in prison on Tuesday on charges of separatism. Despite his outspoken manner, Tohti denied being a separatist. Tohti was sentenced by the Intermediate People's Court of Urumqi, the capital of Xinjiang province. He was found guilty of promoting Uyghur independence via his website, Uighurbiz.net (which was profiled in The Diplomat earlier this summer). Under the courts sentence, Tohti's personal property will be seized and he will be deprived of his political rights, according to Xinhua. The sentence is notable for its unusual harshness, suggesting that Tohti's case is meant to send a message to other outspoken Uyghur leaders.
The South China Morning Post notes that Tohti "called for adjustment of China's policy" in Xinjiang via his website. During his trial, Tohti strongly denied the charge of separatism, using his closing statement to profess his patriotism and love for China. According to his lawyer, Tohti remarked that "he loved his country … and that it was always his opinion that it was in the best interests of Uyghurs to remain in China."
Xinhua, China's state-run news agency, declares in its report that "Tohti organized [a] group to write, edit, translate and reprint articles seeking Xinjiang's separation from China." It notes that the court, in a statement following the sentencing, accused Tohti of inciting "ethnic hatred by distorting the causes of a number of riots and disputes that occurred in Xinjiang and Beijing." The statement further added that Tohti encouraged Uyghurs to turn to violence to change Chinese policy. Finally, the court accused Tohti of "internationalizing" the sensitive situation in Xinjiang through his willingness to criticize Chinese policies in interviews with foreign media.
Tohti's sentencing has drawn widespread criticism from international human rights groups, including Human Rights Watch and Amnesty International. Tohti and his lawyer plan to appeal the court's verdict, but the chances of their appeal succeeding are nearly zero. By silencing Tohti, Beijing is signaling that its tolerance for Uyghur dissent, even of the peaceful variety, is growing vanishingly small.
As Henryk Szadziewski and Greg Fay outlined in The Diplomat this summer, Uighurbiz.net was primarily intended as a forum for exchange between China's Han and Uyghur ethnicities. Prior to Tohti's experience with the Chinese government, beginning in around 2009, several online Uyghur activists began self-censoring in an effort to avoid persecution by the Chinese state. Tohti was one of the few of who let his website continue to serve as a forum for bridging the gap between Xinjiang's Uyghurs and the rest of the country. "The Chinese media's portrayal of the Uighur people has nothing to do with reality," Tohti told the New York Times in a 2010 interview. "I respect and understand that the news media are trying to encourage ethnic harmony, but this approach leaves the voice of Uighur people muffled."