Australia and China: Free and Friendly Trade
Australia and China have announced a comprehensive free trade agreement.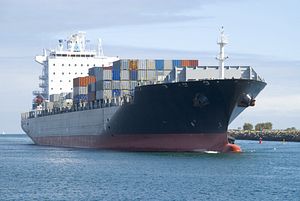 After ten years of negotiations, Australia and China have agreed to a Free Trade Agreement (FTA). Announced Monday and signed by Australian Trade Minister Andrew Robb and Chinese Commerce Minister Gao Hucheng, it leavened a G20 that many (perhaps most notably the LA Times, in an article that got wide play in Australia) said had left Australia in a poor, or at least weak, light. This is the third major FTA between Australia and a major Asian economy this year, the other two being Japan and Korea. The Coalition is, of course, proud of its efforts. In fact, even before the FTA had gone ahead government ministers were announcing a separate "billion dollar" live cattle deal with China. Education Minister Christopher Pyne told Channel Nine at the time, "This is the kind of thing that happens when you have a government that's focused on economic outcomes… So we have a Free Trade Agreement with Japan, Free Trade Agreement with South Korea, working on one with China."
Great friendship between two nations planning on making each other even richer was the exuberant tone of most politicians discussing the deal – which may be worth up to AUD18 billion ($15.6 billion) over the next few years for Australia – and all previous skepticism regarding China and its investment into Australia suddenly forgotten by Coalition politicians explaining it to the media (which they had to as details will not fully be released until next year, after it is formally signed).
Obviously, the government deserves a pat on the back. And why not, as most have pointed out that Australia should do very well out of the deal. Briefly: Tariffs on beef will be gone in the next nine years and tariffs on dairy phased out over four to 11 years. Tariffs on Australian wine will disappear over four years (it is currently 14 to 30 percent). China imported some AUD9 billion worth of Australian agricultural goods last year. The resources sector will benefit, with the removal of tariffs on all energy products and on pharmaceuticals over four years. The services sector is also expected to do well: tourism, education and elderly care services from Australia can now more easily be set up in China. Ultimately 95 percent of Australian exports to China will be tariff free within the next decade or so.
The evergreen promise of China's "growing middle class" will, it is hoped, benefit food and wine markets, whilst a reported relaxation of the One Child laws may be useful for the dairy sector, powdered formula especially. It is dearly hoped Australia may be able to better compete with New Zealand's dairy exports to China, which grew tenfold in the six years following the 2008 FTA it signed with China. The deal may benefit Australian consumers also, with cheaper goods.
Are there downsides? There has been no agreement on a deal for certain agricultural products such as Australian rice, wheat, sugar, cotton and oilseed. China is now allowed to send its skilled labor to Australia to work on "major" projects (the definition of "major" has apparently been downgraded from AUD2 billion to a more minor AUD150 million), which has prompted some inevitable angst. Trade Minister Andrew Robb has reassured critics it would not be at the expense of Australian jobs, though critics have pointed to China's history of sending its workers to Africa and Asia to work on projects (though comparing Australia's labor market and laws to those of Papua New Guinea, Africa or Laos is not entirely useful).
Senator Penny Wong, the Opposition trade spokeswoman, has been broadly positive about the agreement and indeed anything that frees up trade, but has criticized the opacity: a full copy will not be ready for parliamentary review until possibly next year. Wong is also critical of Australia's continued piecemeal limiting of foreign investment in Australia, "It's inconceivable that we can scale up our agricultural industries without foreign investment. Why is it in our interest to make it more difficult for investors to invest here?" she told the national broadcaster ABC radio. Chinese investment increased by a very large 41.2 percent last year but is, overall, very low at some 1.3 percent of the total stock of foreign investment in Australia, or just AUD31.9 billion. The government will screen Chinese investments in agribusiness over AUD53 million and will screen all state-owned enterprise investment. Chinese SOE investment in Australia has been a concern for some time given allegations of corruption and their opaque nature. Private Chinese business will not face such hurdles. Property purchases will, according to Australian news, not be under any especial review or scrutiny despite ongoing and very public concerns over Chinese purchases of much Australian property that have, some critics allege, verged on xenophobic in their worries of rich Chinese forcing up the market.
The wide ranging FTA, the most comprehensive China has signed with any developed nation according to Mr. Robb, is not a static thing but will apparently evolve and improve over time. The FTA  is, without question, going to benefit many in both nations. However it might be worth remembering a Foreign Affairs article from just over a year ago by Professor Hugh White at the Australian National University in Canberra. A regular contributor to the Lowy Interpreter, White pointed out the broad gap between Australia's views of China strategically and economically and the balance it needs to find between its commitments to a U.S. alliance (with the relatively recent base opening in Darwin, which deeply upset Beijing) and its reliance on trade with China, already its biggest trading partner, "In fact, most everyone in Australia wants both relationships to flourish, so that the United States can keep Australians safe while China makes them rich." After all, as we reported last week, Australia's "strategic" concerns regarding China are so strong that it decided against joining the new Asia Infrastructure Investment Bank only the other week. In this context possibly President Xi Jinping's comments on the FTA were apposite, "As the Chinese saying goes it takes 10 years to sharpen a sword, so we are very glad to see that after nearly 10 years of negotiation our two sides have announced this substantive conclusion to the bilateral FTA negotiation."
Helen Clark was based in Hanoi for six years as a reporter and magazine editor. She has written for two dozen publications including The Diplomat (as Bridget O'Flaherty), Time, The Economist, the Asia Times Online and the Australian Associated Press.