Uber Faces More Regulation in Southeast Asia
Regulators from the region are voicing concerns about the innovative transport business.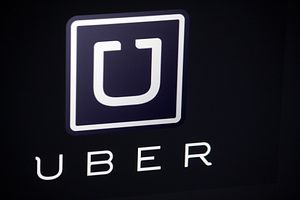 Since last year, Uber has been quietly expanding its transport business across Southeast Asia; and while this has been welcomed by many commuters, the company has failed to get the approval of various regulatory agencies.
The common complaint against Uber is that it lacks a franchise to operate as a transport service. Unlike taxi owners, which have to apply and pay for government permits, Uber initially operated without being subjected to these regulations.
Bong Suntay of the Philippine National Taxi Operators Association explained the position of the group with regard to the issue of whether or not to accredit Uber: "What we are asking government is to level the playing field. Taxi and rent-a-car operators own our vehicles and employ so many people like mechanics, cashier and dispatchers, apart from drivers. Our operation is also limited to the number of authorized units and the routes stipulated in our franchise. Our fare is also regulated."
Authorities have also raised several concerns about Uber. The Jakarta Transportation Agency doubts if Uber is paying the right taxes because it did not apply for a permit. Meanwhile, Malaysia's Road Transport Department has warned the public that they are not covered by insurance if they become involved in an accident while riding an Uber car. Both Indonesia and Malaysia have threatened to detain Uber drivers if their company didn't secure the correct license.
Even Singapore's Land Transport Authority (LTA), which didn't restrict the operations of Uber, has recently announced that it will be implementing new rules for third-party taxi booking apps next year. The regulations stipulate that operators like Uber should register with the LTA, company drivers must have a valid Taxi Driver's Vocational License, booking apps should specify all information on fare rates and other fees, passengers have the choice not to provide destination information before they make bookings, and customer support services should be provided.
For Tomas Forgac, an entrepreneur, the new regulations would affect the way Uber conducts its business, and may also discourage innovation in the transport sector. He particularly noted that the requirement for drivers to hold a taxi license is counterproductive because the license is given only to Singapore citizens above 30 years old.
"Even if regulations are made with the best of intentions, they tend to introduce unintended consequences while trying to solve issues which free market competition takes care of much more efficiently," he stressed.
For its part, Uber has expressed willingness to cooperate with authorities and it insists that it has been complying with existing rules. But it reacted strongly to the crackdown ordered by Malaysia's Road Transport Department. "This is clearly an attempt to protect the taxi industry that has failed its customers in Kuala Lumpur. Preventing our driver partners from earning a living and getting people safely and reliably around town doesn't just hurt the residents and visitors, it hurts the city," Uber's regional general manager Mike Brown told Malay Mail Online in an e-mail interview.
But if Uber thinks it is being unjustly treated, it can find consolation in its growing customer base across the region. Even some high-ranking officials have declared support for Uber.
Philippine Transportation Secretary Joseph Abaya challenged taxi operators to upgrade its services instead of opposing Uber. "People prefer to use these tech-based transport services because they are more convenient. It's that simple. So my advice to taxi operators: Modernize, innovate and improve your systems and services."
Metro Manila Development Authority Chairman Francis Tolentino added that to ban Uber is similar to curtailing the mobility rights of the people.
Uber is likely to survive the legal and bureaucratic woes it is facing today. But its expansion should be welcomed as an effort to improve the public transport systems. While authorities are correct to regulate services that affect public safety, they should not unduly penalize innovators and tech-based operators. The important stakeholders here are not taxi operators or Uber but a public that is becoming increasingly disenchanted and even desperate over a worsening traffic situation.