The Top 5 Achievements of Chinese Diplomacy in 2014
Despite some challenges, 2014 was a very good year for China's diplomacy; 2015 will be more or less the same.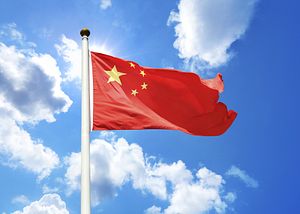 There is little doubt that the year 2014 has been a very good year for Chinese diplomacy. As Xie Tao pointed out, it is a year of "big strokes," as evidenced by China's economic gains in particular. Beyond this, I have compiled a list of the top 5 achievements of Chinese diplomacy in 2014 (and some of them will continue into 2015, thus deserving more attention from the world. )
First, China's new grand strategy has finally emerged. For several years there has been a fierce debate within China about whether China should adopt a new grand strategy. The debate is over now, as Xi Jinping recently put forward a new strategy of "great rejuvenation," as opposed to old one of "keeping a low profile." The implications of this new grand strategy should not be underestimated since it will guide China's diplomacy for the next 20 years, if not longer. If nothing else, one thing about this new grand strategy that should be clear to the international community is that China will be more confident and more active in its diplomacy. In other words, the international community must find a way to deal with such a China; we might call this development the "new normal" in Chinese foreign policy.
Second, China begins to demonstrate global leadership. This is related to China's new grand strategy. Although China currently is still a regional power with global influence, it began to assume global leadership in a number of issue areas. For example, the recent agreement between China and the U.S. on climate change issue clearly demonstrates that China indeed can be a global leader, along with other leaders. Why is China now interested in global leadership? Partly because China has to as its global interests and influence continue to expand. If China does act like a global leader now, many of the global troubles will find China sooner or later.
Third, China's "one belt, one road" strategy has had a good start. The most important project to showcase China's ambitions is the "one belt, one road" plan, which has been referred to by many analysts as China's "Marshall Plan," though in reality it is much more ambitious and more risky than the Marshall plan. The core of this plan is to share development with many other developing countries and even developed nations in Asia, Africa, and in the European Union. Of course, there is no guarantee that this plan will be a smooth success as national conditions along the "one belt, one road" countries vary greatly. Some countries like Pakistan and Afghanistan face security problems, thus exposing China to risk. Furthermore, China's expansion of influence along the "one belt, one road" countries might challenge U.S. and Russian influence in those areas. This might lead to China facing more opposition from them next year.
Fourth, the Sino-Russian strategic partnership has deepened. Although it is too early to talk about a China-Russia alliance, it is safe to say that today the Sino-Russian relationship is one of the best bilateral relationships for China. The recent economic sanctions imposed on Russia by the West will only push Russia further into the arms of China, a trend that should worry the U.S. deeply from a strategic point of view.
Fifth, China and the U.S. are building (slowly) a new type of major power relations. In spite of all the problems and issues, the U.S. is still the top power in the world and will remain so for some decades to come. Chinese leaders are well aware of this situation, as evidenced by the recent remarks by China's vice premier Wang Yang in Chicago. Wang said, "we have neither the ability nor the intent to challenge the U.S." Although on the U.S. side, there is a growing concern about the utility of the concept of "new type of great power relations," all indicators suggest that the Obama administration would not abruptly reject it just yet.
Overall, the year 2014 is a very successful one for China's foreign policy. Needless to say, there are serious challenges for China in 2015, especially when China's economy seems to be entering a "new normal." Still, we can expect these successful trends to continue for China's diplomacy in 2015 as long as China maintains patience in its overall expansion of influence around the world.