China, India, and Sri Lanka's Change of Guard
Sri Lanka's surprising election result will have complex effects on the India-China-Sri Lanka strategic triangle.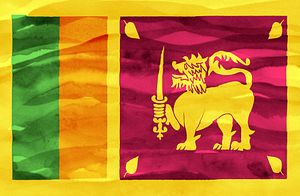 Last week, in a stunning blow to President Mahinda Rajapaksa, the Sri Lankan voters opted for his former colleague Maithripala Sirisena to end a decade-long regime that has been increasingly marked by allegations of nepotism, corruption, and authoritarianism. Rajapaksa, after having defeated the Liberation Tigers of Tamil Elam (LTTE), won an overwhelming mandate for himself and his party in the 2010 elections.  The LTTE had been fighting since 1983 for an independent homeland for minority ethnic Tamils after decades of discrimination at the hands of the Sinhalese majority. Though the civil war in Sri Lanka, which lasted for more than 25 years and claimed over 100,000 lives, ended in 2009, the country still remains bitterly divided and reconciliation efforts have faltered. When the war ended in 2009, there was an opportunity for the ethnic communities to reconcile and the government was expected to implement measures to address the problems faced by the country's minorities, particularly by Tamils. That did not happen.
It was Rajapaksa who had called for elections in January 2015, a full 16 months ahead of schedule. His confidence stemmed from the fact that under his leadership the civil war ended in 2009, term limits for the presidency were removed in 2010, a wave of infrastructure investment poured in, and the country's economy is experiencing a still-rising peace dividend. The Sri Lankan economy has seen robust annual growth at 6.4 percent over the course of 2003 to 2012, well above its regional peers. Following the end of the civil conflict in May 2009, growth rose initially to 8 percent, largely reflecting a "peace dividend," and underpinned by strong private consumption and investment. While growth was mostly private sector driven, public investment contributed through large infrastructure investment, including post war reconstruction efforts in the North and Eastern provinces. Growth was around 7 percent in 2013, driven by a rebound in the service sector, which accounts for approximately 60 percent of GDP.
Economic prosperity has been broadly shared, with Sri Lanka experiencing a big decline in poverty between 2002 and 2009 – from 23 percent to 9 percent of the population. There is anticipation that Sri Lanka's per capita income will increase sufficiently in the next two to three years that it will become defined by the World Bank as a middle income country.
And yet despite an end to the violent conflict with the LTTE in 2009, social tensions have persisted in Sri Lanka. A predominantly militarized development process imposes a top-down strategy at the expense of incorporating local voices and ideas. Though more discrete than was previously the case, the armed forces are involved in all levels of civilian administration in the North, and development projects must be military-approved. The International Crisis Group has argued that "instead of giving way to a process of inclusive, accountable development, the military is increasing its economic role, controlling land and seemingly establishing itself as a permanent, occupying presence." Sri Lanka has also been witnessing religious tensions between the Sinhala Budhdhists and the Muslims. The anti-Muslim campaign has been triggered by the Bodu Bala Sena (BBS) over the abolition of Halaal certification process and banning of the niqab. Bodu Bala Sena (meaning "Buddhist Power Force") was formed in July 2012. Since its formation, it has taken up various anti- Muslim activities — for example, asking people not to buy from Muslim shops.  Not surprising, therefore, that the minority Tamils and Muslims appeared to have voted heavily against Rajapaksa.
As a new era begins in Sri Lanka, both China and India will be looking closely at how the new regime will change its priorities. Prime Minister Narendra Modi promptly reached out to Sirisena to congratulate him on his victory in the Sri Lankan polls and assured him of India's continued solidarity and support to the country's peace and development. In return, President  Sirisena will be traveling  to New Delhi next month on his first state visit abroad. It is being speculated in New Delhi that the ouster of Rajapaksa will mean a greater role for India in the island. The government of Rajapaksa had become ever more confident of disregarding Indian concerns. India has been emphasizing the need for urgent steps to resettle the internally displaced persons and has urged the Sri Lankan authorities to expedite rehabilitation and reconstruction efforts in northern and eastern Sri Lanka. India has underlined the need for a meaningful devolution package, building on the 13th amendment to the Sri Lankan Constitution that would create the necessary conditions for a lasting political settlement. However, the Rajapaksa government was largely non-committal on most of India's demands.
At the same time, Chinese footprint had been expanding in Sri Lanka. Chinese military supplies to Sri Lanka are estimated at $100 million per year, with China supporting the Sri Lankan defense forces in boosting capabilities for high-technology aerial warfare, and restructuring and reorienting the military. China emerged as the largest foreign finance partner of Sri Lanka in 2010, overtaking India and Japan, and became its third largest trading partner in 2012. Sri Lanka is also committed to join the Maritime Silk Road initiative, which is a vital strategic project for Beijing in the Indian Ocean. For China, Sri Lanka is a gateway port up the western coast of India and further west to Iran, an important oil exporter to China.
China's support was crucial for Sri Lanka during the last phase of the war against the LTTE. Chinese support has also been invaluable for Sri Lanka to confront U.S.-backed resolutions at the UNHRC. As a result, the two nations now have a declared "strategic cooperation partnership." For China, its ties with Sri Lanka give it a foothold near crucial sea-lanes in the Indian Ocean, as well as entry into what India considers its sphere of influence. China is financing more than 85 percent of the Hambantota Development Zone, to be completed over the next decade. This will include an international container port, a bunkering system, an oil refinery, an international airport and other facilities.
Indian policymakers will be mistaken if they think that a change of regime in Colombo will lead to a dampening of Sino-Sri Lanka ties. China's role is now firmly embedded in Sri Lanka – economically as well as geopolitically. India will have to up its game if it wants to retain its leverage in Colombo. Rajapaksa or Sirisena, China's role is only going to grow in the island nation. After all, the stakes are just too high in the great game that is being played in the Indian Ocean.