Splinter Militant Groups Reunite with Taliban for 2015
It looks like the Pakistani Taliban are consolidating their presence across Pakistan's tribal belt.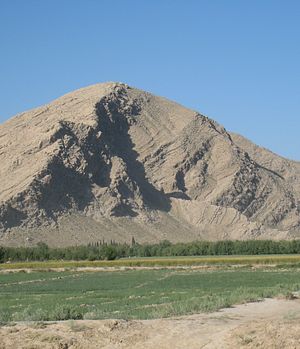 The Pakistani army's military offensive against the Tehreek-e-Taliban Pakistan (TTP) and related domestic militant groups is beginning to cause a stir. Late last week, the Wall Street Journal reported that at least three militant groups in Pakistan have joined forces with the Taliban, leading to a greater consolidation of militants under the umbrella of the TTP. At the center of this consolidation is a reconciliation between Khalid Khorasani's Jamaat-ul-Ahrar splinter group and Mullah Fazlullah — the two split over Fazlullah's promotion to the top of the TTP last fall. Khorasani used to lead the TTP's Mohmand wing. Another militant group, known as Tehreek-e-Lashkar-e-Islam, led by an independent warlord, Mangal Bagh, also joined the Taliban.
This broader consolidation will mean that the TTP's central command committee will effectively have the authority to stage attacks across a larger swathe of Pakistan's tribal belt — according to the WSJ, "Mohmand, Bajaur and Khyber regions" as well as "the bordering eastern Afghan provinces of Nangarhar, Kunar and Nuristan" will be affected. The newly consolidated militants will ostensibly report to Fazlullah, the TTP's primary leader, who is suspected to currently reside in eastern Afghanistan. Notably, this consolidation could represent a major organizational resurgence for the Pakistan Taliban following the death of senior TTP leader Hakimullah Mehsud in a U.S. drone strike last year.
The Pakistani Taliban's announcement comes not too long after the Islamic State declared the creation of a 'Khorasan Shura,' or a council of leaders for its Afghanistan-Pakistan presence. The shura comprises several former Pakistani Taliban leaders, including Hafez Saeed Khan. While the Taliban continues to enjoy considerably more territorial influence and control within Pakistani borders than the Islamic State, competition between the two groups could escalate this year.
Last year, the Pakistani military launched Operation Zarb-e-Azb, a concentrated effort to combat militants in Pakistan, along the Afghan border, focused primarily on North Waziristan and Khyber Pakhtunkhwa. According to the Pakistani military, the offensive has so far been successful at pushing back the Pakistani Taliban. In a sign that the TTP was desperate to remind the world of its continuing relevance as a threat, the group staged a brutal attack against a school in Peshawar in late 2014, killing some 140 civilians, including over 130 young schoolchildren. That attack reinvigorated the Pakistani government's campaign against extremist militants within the country.