Surprise: Japan Sees China as Its Main National Security Threat
Tokyo's 2015 defense white paper highlights concerns over Beijing's maritime ambitions in Asia.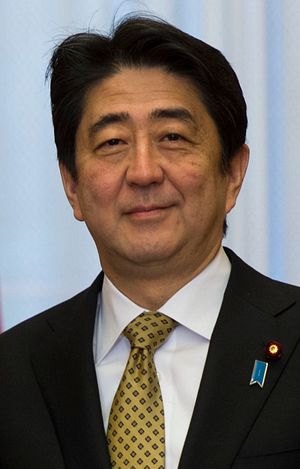 Today, the cabinet of Japanese Prime Minister Shinzo Abe approved the 2015 defense white paper compiled by the Ministry of Defense entitled "Defense of Japan 2015." The approval came after a week-long delay due the Liberal Democratic Party's demand for the document to name additional examples of China's "one-sided" maritime actions, such as the construction of an offshore gas platform in the East China Sea.
China's naval ambitions and its overall maritime activities remain Japan's top national security concern. Beijing's activities take up a third of a section in the 429-page white paper discussing Tokyo's security concerns and trends. "China, particularly over maritime issues, continues to act in an assertive manner, including coercive attempts at changing the status quo, and is poised to fulfill its unilateral demands without compromise," the report states.
In particular the paper discusses Chinese actions in the East and South China Seas warning that Beijing's activities "could trigger contingencies." For example, China has been building an offshore gas platform in the East China Sea since June 2013, despite both sides unable to agree on a maritime boundary between their two exclusive economic zones. "Our country has repeatedly lodged protests with China's unilateral development and urged it to stop the construction work," the white paper notes.
Also, the publication stresses that "activities by Chinese naval and air force aircraft, which apparently gather information about our country, have been observed frequently." Japan's Air Self-Defense Force had to make 464 flights in 2014 (an increase of 49 flights in comparison to 2013) to identify or intercept Chinese military aircraft close to Japanese airspace. Furthermore, the paper highlights that China is "routinely" dispatching vessels around the waters of the disputed Senkaku/Diaoyu Islands.
The paper calls Chinese activities in the South China Sea a "coercive attempt" to advance its maritime claims. "China… is believed to be promoting the construction of infrastructures including a runway and port on parts of the reefs," it says. The report calls these actions "high-handed" and stresses that it raises "concerns among the international community."
Beijing "has been continuing activities seen as high-handed to alter the status quo by force and has attempted to materialize its unilateral claim without making compromises," according to the publication.
In addition, the publication notes the "opaqueness" of China's defense budget. "Coupled with a lack of transparency in terms of military and security affairs, China's military development is of concern to the regional and international community, including our country," Defense Minister Gen Nakatani told the Japan Times during a news conference this Tuesday.
The spokeswoman of the Chinese Foreign Ministry, Hua Chunying, responded earlier this month to Japan's concerns after details of the paper were leaked to the press. Hua argued that "China's relevant activities are in waters within China's jurisdiction beyond any dispute. The protests by Japan are groundless, and China does not accept the unreasonable request of Japan." She also dismissed Japan's concerns over China's defense budget, noting that "the increase is consistent with China's robust economic growth."
Interestingly, the report also stresses that there has been some progress in improving ties between the two countries. For example, it highlights that both countries have been working on setting up an emergency hotline to prevent unintended conflicts at sea.
Other concerns highlighted in the publication include North Korea's missile program, the threat of hybrid warfare, and the growing danger posed by terrorism. "The risk of terrorism has been on the increase in developed countries and our country is not immune from it," the defense white paper says.