Massive Kazakh Corruption Case Targets 21 Former Officials
Former Prime Minister Serik Akhmetov is at the center of Kazakhstan's still-expanding Karaganda corruption scandal.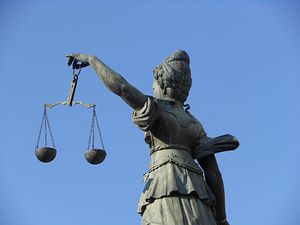 A witness in former Kazakh Prime Minister Serik Akhmetov's corruption case has recanted his testimony, claiming now that authorities pressured him. According to AKIpress, Zhanarys Kabdoldayev, who was chairman of StalTsink Trading house and Astana Dorservisplus LLP, said, "I was forced. They gave a prepared crime plot with specific sums and dates, they fill it out and told me that everything had already been found out without me."
Akhmetov is one of the highest ranking former government officials in Kazakhstan to come under the heel of President Nursultan Nazarbayev's anti-corruption push. As Tengrinews put it, in November 2014, Nazarbayev said "there would be no exceptions in the fight against corruption in Kazakhstan." A few days after saying that Kazakhstan would prosecute "high-ranking officials in spite of their posts" Akhmetov was placed under house arrest.
He probably knew what was coming–several other current and former officials from Karaganda were already under investigation. Before being appointed first deputy prime minister in 2011, and then prime minister in 2012, Akhmetov served as governor of Karaganda region from 2009 to 2011. In April 2014, he resigned from the prime minister's office and accepted an appointment as defense minister. But six months later, in October 2014, Akhmetov was removed from his post. A month later, he was placed under house arrest.
Akhmetov became the face of a broad corruption case against a group of 21 officials, including Baurzhan Abdishev, a former governor of Karaganda, and Meiram Smagulov, a former mayor of Karaganda city.
The prosecution alleges that Akhmetov and the other officials abused their positions of power, embezzled funds from the state, and took bribes in relation to a series of infrastructure construction projects in the region. Akhmetov in particular faces six charges: "bribery in especially large amount – $2.4 million (360 million tenge), embezzlement of budget funds in the amount of 1.1 billion tenge, three counts of abuse of office with damage to the state worth over 1 billion tenge and illegal involvement in entrepreneurial activities," as described by Tengrinews. Tengrinews also reported that the investigation alleges that the officials conspired to swap Czech equipment with cheaper versions, and pocket the difference using "a money laundering scheme that involved establishing a network of intermediary firms."
Another witness for the prosecution, Kadyrbek Abdirov, CEO of Gorsvet MSE, testified recently that Akhmetov used his position to instruct Abdishev to make it so "all the contractors working on the lighting of Karaganda city were forced to purchase galvanized posts from the company owned by Akhmetov's relatives," writes AKIpress. Abdirov's testimony was challenged by Akhmetov, who accused Abdirov of perjuring himself.
Meanwhile, on September 3 Kazinform reported that Nurzhan Abildin, head Osakarskiy district in Karaganda region was arrested on suspicion of corruption. He's been head of Osakarskiy for only three months.