Pakistan Announces That It Has Defeated ETIM. So What?
In a bid to please China, Pakistan says it has defeated a major Uyghur militant group within its borders.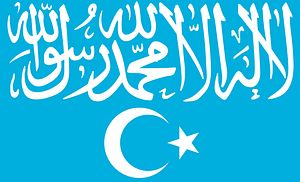 Pakistan is known for being a refuge for transnational terrorism. The Taliban has long used the country's inaccessible border regions as staging points for cross-border strikes into Afghanistan, and Osama bin Laden was killed in a compound just outside of Abbottabad.
Pakistani society has been fairly ambivalent about its relationship with Islamic extremist groups. As The Diplomat's cover issue this month shows, various factions within Pakistan have different feelings about organizations such as the Pakistani Taliban, the Tehrik-i-Taliban.
Two political parties, Jamaat-e-Islami Pakistan and Jamiat-e-Ulema Pakistan, have a history of being sympathetic towards violent Islamic groups. Other Pakistani organizations, notably the military under the command of General Raheel Sharif, have tried to stamp out armed Islamic extremist groups in the country.
One such organization is the East Turkestan Independence Movement (ETIM). This group, which is an umbrella organization for numerous extremist groups fighting for the independence of China's western Xinjiang province, is aligned with al-Qaeda and is responsible for several terror attacks throughout China in the last decade. These include a car bomb attack in Beijing, a police station raid in Lukqun (both in 2013), and. more recently, a deadly attack on a train station in Kunming last year.
Due to a Chinese government crackdown in Xinjiang, ETIM has relocated much of its activity abroad. ETIM members have been found fighting alongside other jihadist groups in places such as Afghanistan, Iraq, and recently even Syria. North Waziristan in Pakistan has been particularly useful as a training area for ETIM fighters. According to a report by the Norwegian Peacebuilding Resource Centre, as recently as 2014, there were between 300 to 400 Uyghur jihadists operating in the area.
According to the Pakistani military, this is no longer the case. On October 18, Pakistani Defense Minister Khawaja Asif announced that "We believe they (ETIM) have all been eliminated… The fight against ETIM is our own fight. It's not only China's fight. It's a joint fight against ETIM, between Pakistan and China, so there is absolutely no difference of opinion on the elimination of ETIM from our tribal areas."
The Pakistani campaign to stamp out ETIM is a part of Operation Zarb-e-Azb, an ongoing military campaign aimed at eradicating jihadist insurgents from Pakistan's northeastern regions. Whether Asif's claims are true or not, it is clear that Pakistan has gotten tough on ETIM.
China has had a large security stake in eradicating ETIM from Waziristan. Chinese citizens and economic assets in Pakistan have been attacked by jihadist militants, as well as Sindhi and Baloch separatists. Recently, the Taliban commander Abu Zar al-Burmi, in a video message entitled "Let's disturb China," directed all Taliban groups to target Chinese interests in the region. "The pull-out of U.S. forces from Afghanistan is a victory for the Taliban movement in the region, and our next target will be China," al-Burmi said in the video released in May 2014, directing all Taliban groups to carry out attacks on Chinese embassies and companies, and kidnap or kill Chinese nationals.
Islamabad and Beijing also have large economic interests in the pacification of terror groups in the Pakistan. The China-Pakistan Economic Corridor (CPEC), a series of infrastructure projects aimed at connecting China's Xinjiang with the Pakistani ports of Gwadar and Karachi, has officially entered its implementation stage. The main northern artery of CPEC, the Karakoram Highway, runs straight through areas vulnerable to attack.
This transport link, which is scheduled for extensive upgrades and the addition of pipelines and a high-speed railway, represents an important strategic lifeline for China. It will allow large quantities of goods and hydrocarbons to avoid the vulnerable Straits of Malacca, a major strategic headache for Beijing. Moreover, there are plans to extend a pipeline from Iran, a major source of hydrocarbons for China.
Pakistan's announced defeat of anti-China jihadists might provide security for these ambitions. However, as recent developments show, ETIM has demonstrated that it can and has expanded its presence to the wider Middle East. While China might find that its citizens and economic interests in Pakistan are safer, they might still face threats.