Kazakhstan Wants in on TAPI
Weekend reading: Turkmen, Turks and other Turkmen, and the Tajikistan internet.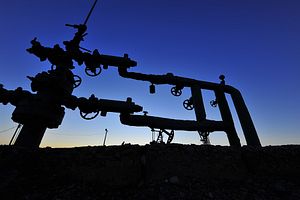 Central Asia links:
Turkmenistan, Turks, and other Turkmen: Earlier in the week Turkmen made an appearance in the news, just not the same Turkmen we usually discuss here at Crossroads Asia. On November 24, a Turkish F-16 shot down a Russian Su-24 that had entered Turkey's airspace. Russia began bombing Syria about two months ago, ostensibly targeting ISIS militants. But observers say Russia has been targeting anti-Assad militant groups fairly heavily — including Turkmen groups in northern Syria, near the Turkish border. The Syrian Turkmen are Syrians of Turkic descent and have lived in northern Syria since the whole region was the Ottoman Empire.
But the Turkmen from Turkmenistan might also be miffed at the ensuing spat between Turkey and Russia. The incident highlights, as Joshua Kucera points out, Ankara's Turkic sympathies. But the connection between the Turks and Central Asian Turkmen is deeper than a Turkic-language link; it's business. Turkish construction firms have nearly cornered the Turkmenistan construction market. As Bruce Pannier describes in greater detail, Central Asian states have been cautious in reporting on the shootdown — a clear balancing of their relations with Russia and Turkey.
Tajikistan's Slowing Connection: On November 25, Tajikistan's rubberstamp parliament approved an amendment to the counterrorism law which legalizes blocking internet and phone systems during counterterrorism operations. The fact that it was previously not legal didn't really stop the authorities from cutting access over the past few years. As RFE/RL's Tajik Service notes, previous service disruptions were attributed to technical problems. An old favorite: in 2012 Tajik authorities attributed the sudden severance of internet service to Gorno-Badakhshan during a round of unrest there to a "stray bullet."
It's not just the Internet that might be slowing in Tajikistan. IWPR reports that a pending law in the country might (further) restrict NGOs. While the law in question does not label NGOs as "foreign agents," it does give the government greater ability to poke into NGO budgets. Parliamentarians insist "the main aim was to curb financial flows that supported terrorism, crime, and money-laundering," but as IWPR writes, "No one in the NGO sector seems convinced." This summer's crackdown on the Islamic Renaissance Party of Tajikistan (IRPT) — which went from being in parliament to being labeled an extremist group in six months — cast a pall over opposition politicians, activists, and NGOs in the country.
Kazakhstan Tapping into TAPI: During a gas forum earlier this week, Kazakhstan's Foreign Minister Erlan Idrissov commented that Astana is interested in tapping into the planned TAPI pipeline from Turkmenistan to India. Kazakhstan, according to Astana Times, is "willing to supply up to 3 billion cubic meters of natural gas annually through a proposed pipeline from Turkmenistan to India." While the Astana Times says that Kazakhstan has "6 – 7 trillion cubic meters" of proven reserves, the U.S. Energy Information Administration noted that in 2014 Kazakhstan's proven natural gas reserves stood at 2.4 trillion cubic meters (85 trillion cubic feet).
Turkmenistan says it is going to begin construction on TAPI in December.