Why COP21 Matters to Asia
Asia is particularly vulnerable to climate change, and key to a deal at the Paris conference.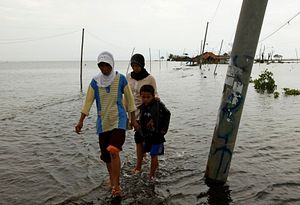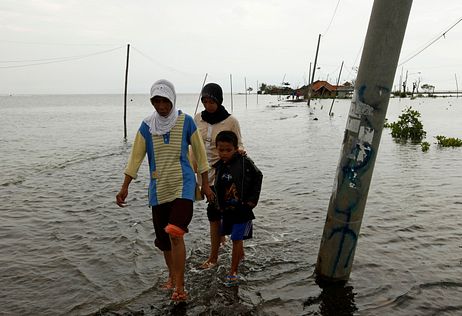 At the start of this month, numerous heads of state – including Indonesia's President Joko Widodo, China's Xi Jinping, and India's Narendra Mod – will be in Paris, France for the 21st meeting of the Conference of Parties (COP) for United Nations Framework Convention on Climate Change (UNFCC). It is expected to be a historic gathering of world leaders prepared to, finally, tackle head-on what many see as the greatest challenge of our generation. The timing could not be any better, with El Nino showing Asia quite clearly what is to come if global climate action does not happen this year.
Much has changed since the last major climate treaty, back in 1997 when the Kyoto Protocol was adopted. That treaty exempted developing countries from any commitment to reduce emissions, meaning that only Japan, Australia, and New Zealand were included in the Asia-Pacific region. At the time it made sense, as the vast majority of carbon emissions came from developed countries, and Asia, despite its size, played a comparatively small role. Today, the continent is responsible for the highest proportion of greenhouse gas emissions, with China, India, and Indonesia all in the global top five for 2015, and any successful agreement in Paris will have to include plans to reduce the continent's fast growing carbon footprint.
"Paris is going to be a big test for us all," said Marco Lambertini, Director General of WWF International. "A test of whether or not we are to commit and demonstrate that the global awareness of climate change turns to action."
It is not only reducing emissions. Many countries in the region are also on the front lines, facing the first adverse impacts of climate change. Pacific island countries (PIC) are already seeing rising sea levels intrude their already limited freshwater supplies. The Philippines is being battered by stronger typhoons, while drought has ravaged Indonesia, resulting in this year's devastating fires. In the coming years, low-lying, densely populated Bangladesh could experience massive displacement and, potentially, a flood of climate migrants as a result of rising sea levels. In fact, according to a study by the Notre Dame University, numerous South and Southeast Asian nations are among the most vulnerable and least prepared to deal with climate change. Thus, both strong mitigation and adaptation plans are key to the future of nearly every country in Asia and the Pacific Ocean.