China Unveils Economic Strategy for 2016
Beijing is getting serious about supply-side reforms for 2016.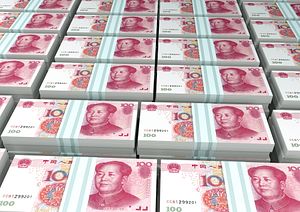 The Central Economic Work Conference, China's annual top-level meeting to review the country's economic situation wrapped up in Beijing on Monday. At the meeting, which was attended by both President Xi Jinping and Premier Li Keqiang, China's leaders pledged both to keep economic growth at a steady level, and to push forward with the reform blueprint outlined at the third plenum in 2013.
The big buzzword for this year's Central Economic Work Conference – which sets out a strategy, though not concrete policies, for 2016 – was "supply-side reform." As Xinhua put it, paraphrasing the official statement released after the conference, "The nation will study and formulate a set of policies aimed at resolving industrial overcapacity, as the supply glut has presented a major challenge to growth."
China suffers from a capacity glut in a number of industries, from iron and steel to solar panel production. That has contributed to a debt crisis in the country, while also leading to frictions abroad as other countries accuse China of dumping products at below-market rates in a scramble to recoup falling profits. The overcapacity problem is a symptom of China's previous economic model, where government investment in key sectors built capacity far beyond what demand (both at home and abroad) could support.
China's leaders vowed to confront the overcapacity problem as part of supply-side reforms. Of the five tasks for China in 2016, cutting industrial capacity was number one. The obvious downside is that this reform is likely to be painful, with a high cost in lost jobs – a key reason why Beijing hasn't acted forcefully on supply-side issues in the past, preferring to focus on trying to raise demand.
China's leaders are focusing on the positives, however, tying supply-side reform with a push to phase out low-ending manufacturing and industry jobs and move China up the supply chain. In comments to CCTV, former chief economist for the Bank of China, Cao Yuanzheng, tied supply-side reforms directly to China's dream to become a leader in innovation and high-end technology. "The essence is innovation," Cao said. "[…] The core issue of the supply side is technological advance, and you can't predict where it will happen."
Lowering corporate costs, another aspect of supply-side reforms, was also one of China's five tasks for 2016. Lowering corporate costs relates to the need to use both labor and capital more efficiently, particularly in China's state-owned enterprises. SOEs, which face little pressure to be profitable thanks to government funding, have become bloated drains on China's economy and major contributors to the overcapacity problem.
Meanwhile, China will also seek to deal with overcapacity in the property sector, where there were 441 million square meters for unsold housing in November 2015. To combat that oversupply, Beijing will encourage lower prices in the housing sector. More importantly, it will seek to drive up demand by making it easier for China's rural migrants to gain household registration permits – hukous – in smaller cities. Chinese media reports indicate Beijing is even looking at subsidizing the purchases of houses by rural migrants.
Yet keeping growth in the medium-to-high range remains a top priority for China's leaders, particularly as Xi had admitted that the only way for China to achieve its goal of doubling 2010's GDP figures by 2020 is to grow by at least 6.5 percent per year. CCTV reported that "maintaining economic growth in a reasonable range" was one of the watchwords of the meeting. However, economists believe the growth goal for 2016 – which won't be announced until March – is likely to be lower than this year's 7 percent, perhaps at 6.8 or even 6.5 percent. That's an acknowledgement of the immense challenges ahead for China's economy as the restructuring process gains steam.