China Vows No Compromise on 'Cyber Sovereignty'
Xi Jinping doubles down on the controversial concept at the 2nd World Internet Conference.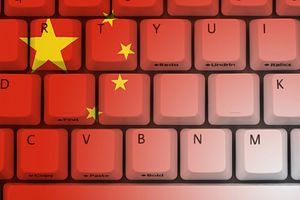 The second World Internet Conference opened in Wuzhen, China on December 16. Last year's inaugural WIC focused heavily on promoting Beijing's vision for global internet governance, based on the idea of internet sovereignty. This year, China made that message even more clear, as exemplified by the headline of a Xinhua commentary: "China allows no compromise on cyberspace sovereignty."
As a sign of how seriously Beijing takes the still-young WIC, Chinese President Xi Jinping himself attended and made opening remarks. In his speech, Xi emphasized the primacy of internet sovereignty (now being translated by Chinese media as "cyber sovereignty," which gives the term a broader connotation). He tied the concept to the "principle of sovereign equality enshrined in the Charter of the United Nations," saying that sovereignty "covers all aspects of state-to-state relations, which also includes cyberspace."
"We should respect the right of individual countries to independently choose their own path of cyber development and model of cyber regulation and participate in international cyberspace governance on an equal footing," Xinhua cited Xi as saying.
Speaking of cyber governance, Xi gave the current system poor marks, saying it doesn't "reflect the desire and interests of the majority of countries." China's own vision for cyber governance is clear: allow each country the right to govern cyberspace for its own citizens (the core of cyber sovereignty). That directly contradicts the current prevailing view of cyberspace as a sort of global commons.
China says that its own cyberspace will balance both "freedom" and "order" – but it's crystal clear which one takes priority. As Lu Wei, the director of China's Cyberspace Administration, put it in a press conference just before last year's WIC, "Internet freedom requires strict order."
China's emphasis on keeping "order" in cyberspace translates to censorship, whether it's blocking foreign websites (from Facebook and Twitter to the New York Times) or deleting social media posts by Chinese citizens and punishing people for "spreading rumors" online.
Given Beijing's track record when it comes to freedom of speech – both on and offline — right activists are on red alert with respect to China's concept of "cyber sovereignty." "Under the guise of sovereignty and security, the Chinese authorities are trying to rewrite the rules of the Internet so censorship and surveillance become the norm everywhere. This is an all-out assault on Internet freedoms," said Roseann Rife, the East Asia research director at Amnesty International.
According to The Hill, Reporters Without Borders and GreatFire – which tracks China's online censorship and helps provide ways around it – both urged foreign representatives to boycott the conference. "Wikipedia founder Jimmy Wales, LinkedIn co-founder Reid Hoffman and Thompson Reuters CEO James Clifton Smith reportedly are among the thousands of foreign guests attending," The Hill notes. Rights groups say any foreign tech firms involved in the conference are tacitly complicit in China's online censorship.
Sometimes that support is not so tacit either — last year China pressured tech firms at the conference to sign a declaration urging the global community to "respect the Internet sovereignty of all countries." The push failed, by China hasn't let go of its dream of winning international legitimacy for the concept of cyber sovereignty – not by a long shot.
In his speech, Xi denounced "Internet hegemony" and "foreign interference in internal affairs" through cyber means, and dismissed the concept of "absolute freedom" in cyberspace. He particularly targeted the United States for monopolizing cyber governance while also using sophisticated technologies to conduct cyber espionage. "We cannot just have the security of one or some countries while leaving the rest insecure," Xi said, repeating a mantra he has applied to the U.S. alliance network as well.
As Xinhua put it, paraphrasing Xi's remarks, "each country is unique and its Internet governance models will reflect this." For example, "the Chinese government and IT companies trawl the Internet looking for online rumors, pornography, gambling and other cyber crimes to protect the lawful interests of its citizens," Xinhua declared proudly.
A separate Xinhua article directly attributed China's growth to this system of censorship, which it described as "China's constant resolution to uphold cyber-sovereignty." The alternative, the article implied, was national "collapse" – fulfilling the hopes of "some Western critics."
The concept of cyber sovereignty bears clear echoes of China's other security policies that aim to repress free speech – it's based on a national security prerogative to uphold Chinese Communist Party rule at all costs, and justified by pointing to phantoms of Western "interference" with the aim of casting China into chaos. The only difference is that China doesn't hold global conferences, attended by the CEOs of multinational tech firms, to celebrate, say, its crackdown on rights lawyers.