Indonesia to Boost Deradicalization After Islamic State Attack
Top presidential adviser says more funds are on the way for deradicalization programs.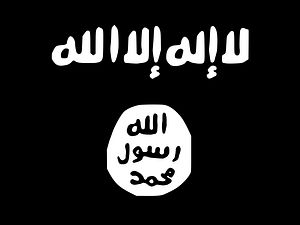 Indonesia will look to boost its budget for deradicalization programs as the country faces a rising threat from the Islamic State (IS), a top adviser to the country's president said Wednesday.
Speaking just weeks after terror attacks rocked Jakarta on January 14 and left eight people dead, Coordinating Minister for Political, Security and Legal Affairs Luhut Panjaitan said that the Indonesian government planned on increasing funding for deradicalization efforts in the Muslim-majority nation.
"We have not yet discussed it but we do have such a plan," he said according to Indonesian media outlet Tempo.
Pandjaitan's comments are the latest in a series of statements expressing concern about Indonesia's deradicalization efforts after police revealed that one of the gunmen in the terrorist attack was a previously jailed militant who was indoctrinated into IS while behind bars. Experts say Arif, who was jailed for seven years but was released early in mid-2015 for good behavior, may have been gradually radicalized behind bars by his cleric cellmate Aman Abdurrahman but managed to hide this from the authorities.
Radicalization in prisons is hardly a new concern for Indonesia, and many similar concerns were heard when the country confronted the Al-Qaeda-linked Jemaah Islamiyah in the 2000s. According to Sidney Jones, a longtime terrorism expert who now directs the Institute for Policy Analysis of Conflict in Jakarta, pro-ISIS networks are still able to freely disseminate information and contacts in Indonesian prisons today since every inmate has ready access to a smartphone, while the dozens released every year after serving their sentences are not monitored by the authorities.
"With ISIS now clearly present as a new threat, the government must urgently develop more programs to prevent its appeal from spreading," Jones wrote days after the recent Jakarta attacks.
The Indonesian government appears to grasp the urgency of the task. Last week, Indonesian president Joko "Jokowi" Widodo called for expanding programs to rehabilitate Islamic militants, including better monitoring once they leave prison.
"Deradicalization must be followed with monitoring, counseling efforts," Jokowi said at a cabinet meeting on January 21.
And this week, Pandjaitan, who is one of Jokowi's most trusted advisers, said that there would be increased funding for deradicalization efforts, with new funds mainly targeting terror convicts in jail and including activities such as distributing leaflets and making educational television programs. A number of institutions would be involved, Pandjaitan said, including the National Counterterrorism Agency (BNPT) – an agency established in 2010 following a series of terror plots – as well as religious groups such as the Indonesia Ulema Council (MUI), Muhammadiyah and Nahdlatul Ulama (NU).
"There are many such bodies," he said. "All of them will be involved."
To be sure, funding and inclusivity are far from the only issues. BNPT's deradicalization director Irfan Idris himself recently admitted to The Jakarta Post that in addition to the lack of resources authorities face in Indonesia's overcrowded prisons, the lack of coordination between various agencies was a major issue. And Jones, the terrorism expert, told the International Conference on Deradicalization and Countering Violent Extremism held in Kuala Lumpur this week that many programs were either not well targeted or not properly researched beforehand.
Pandjaitan, for his part, stressed that the government was working on a more "holistic program" for the future. He described it as featuring seven approaches covering religious, psychological, vocational training and other areas.