Obama Unveils New ASEAN Economic Initiative at Sunnylands Summit
US-ASEAN Connect aims to boost America's economic engagement with the regional grouping.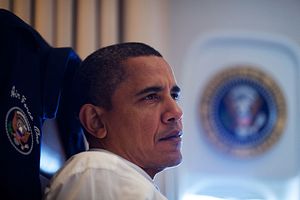 U.S. President Barack Obama announced a new initiative Tuesday at the historic U.S.-ASEAN Summit in Sunnylands to boost America's economic engagement with the regional grouping.
As I noted previously, while the United States already has a growing economic relationship with ASEAN–the grouping is collectively America's fourth-largest trading partner, and the United States is the sub-region's largest source of foreign direct investment–the Obama administration has struggled to find new and specific region-wide initiatives that fit the diversity of Southeast Asian economies (See: "Why the US-ASEAN Sunnylands Summit Matters"). Ahead of the Sunnylands summit–the first ever standalone meeting with ASEAN leaders in the United States–administration officials had said privately that they had planned to roll out measures that would aim to address this gap in U.S. engagement with the sub-region (See: "US-ASEAN Sunnylands Summit: What to Expect").
In remarks on Tuesday afternoon after the summit's conclusion, Obama unveiled a new U.S. government initiative called U.S.-ASEAN Connect. The initiative, which was discussed among the leaders at the economic session during the first of the two-day Sunnylands summit, aims to utilize a network of three hubs across Southeast Asia–in Singapore, Jakarta, and Bangkok–to better coordinate U.S. economic engagement in the region and connect entrepreneurs, investors, and businesses.
"I'm also announcing a new initiative–U.S.-ASEAN Connect–a network of hubs across the region to better coordinate our economic engagement and connect more of our entrepreneurs, investors, and businesses with each other," Obama said at the press conference.
U.S.-ASEAN Connect has four organizing pillars: Business Connect, which supports increased commercial engagement in specific sectors like infrastructure and, information and communications technology; Energy Connect to assist in the development of power sectors in ASEAN built around sustainable, efficient, and innovative technologies; Innovation Connect, which supports Southeast Asia's emerging entrepreneurial ecosystem; and Policy Connect, which focuses on supporting ASEAN countries in creating a policy environment conductive to greater trade and investment, innovation, and sustainable growth including through capacity-building and technical support.
The idea of better coordinating and connecting existing U.S. government programs in the region is not new and has been germinating in Washington for a while both privately and publicly. As I reported previously, as early as last July, James Carouso, the director of maritime Southeast Asian affairs at the U.S. State Department, told a roundtable at a Washington, D.C.-based think tank that the United States was mulling the development of an infrastructure facility to serve as a "one-stop shop" for various U.S. actors to better coordinate and market their activities to Asian nations to rival other regional players like China and Japan (See: "US Mulls New Asia Infrastructure Facility to Rival Regional Players").
While the main goal of U.S.-ASEAN Connect is to coordinate and connect existing programs by the U.S. government in the region, there are some new initiatives as well. At the press conference, Obama said these would include a new series of U.S.-ASEAN trade workshops as well as other efforts aimed to help Southeast Asian states both understand the Trans-Pacific Partnership (TPP) trade pact itself as well as the reforms that will take to join it in the future. As of now, only four of the ten ASEAN countries—Brunei, Malaysia, Singapore and Vietnam–are part of the TPP, whose twelve countries comprise around 40 percent of global GDP. But Indonesia, the Philippines, and Thailand have also expressed interest in joining, while Cambodia, Laos, and Myanmar are currently ineligible to join because they are not members of the Asia Pacific Economic Cooperation (APEC) forum.
"[W]e've launched a new effort to help all ASEAN countries understand the key elements of TPP, as well as the reforms that could eventually lead to them joining," Obama told the press conference. As I indicated before, the focus on U.S.-ASEAN economic ties does not end with the summit. An economic roadshow is taking place today, along with a conference organized by the U.S.-ASEAN Business Council in San Francisco.