The Long Arm of Chinese Censorship Reaches South Korea
A performance in Seoul is cancelled after threats from Beijing.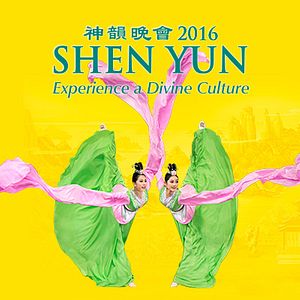 In recent months, incidents of Communist Party restrictions on free expression extending beyond China's borders have occurred across Asia. Now South Korea, a leading democracy in the region, has joined this disturbing trend.
On May 4, a court in Seoul issued a last-minute ruling canceling a series of classical Chinese dance and music shows by Shen Yun Performing Arts, scheduled to take place at KBS Hall over the weekend. The ruling explicitly cites threats by the Chinese embassy aimed at the theater owner, including implicit references to financial reprisals if the shows go on as planned.
The mission of the New York–based performance group is to revive China's five-millennia-old traditional culture, which has been largely destroyed under decades of Communist rule. Shen Yun's performers practice Falun Gong, a meditation and spiritual discipline whose practitioners are persecuted in China today; some company members have themselves fled religious persecution or have family members imprisoned in China still.
Alongside dances portraying scenes from imperial dynasties and literary classics, some of the show's pieces also depict the story of what Falun Gong practitioners face in China today or attacks on Buddhist temples during the Cultural Revolution. An overarching theme throughout the Shen Yun performance is the traditional Chinese concept of a connection between Heaven, Earth, and humankind.
The performance has been widely acclaimed and drawn millions of audience members, including celebrities, around the world. But it is these perspectives on Chinese history, culture, and spirituality that have put Shen Yun on the Chinese Communist Party's target list.
Since its inception a decade ago, Chinese officials have employed a wide variety of direct and indirect tactics to try to sabotage the show and prevent its messages from reaching a global audience. Over 60 incidents—ranging from intimidating theaters and elected officials to online hacking and tire slashing—have been documented. Most of the sabotage attempts in Europe, North America, and Australia have been futile, but South Korea has been susceptible to them. Indeed, they have led to cancellations and near-cancellations in South Korea in the past.
Nevertheless, this week's incident stands out for two reasons.
First, the court that issued this decision is the very same one that had ruled two weeks earlier in favor of the Shen Yun performance, despite already hearing arguments drawn from Chinese embassy communications. The last-minute "flip flop" raises the question of what changed in the interim and who intervened to alter the final ruling. Whether it was higher-level input from Chinese diplomats or from South Korea's own executive branch, such pressures infringe on judicial independence and ultimately hurt South Korean democracy and rule of law.
Second, the court ruling provides unusually explicit insight into the financial leverage that may have been employed by the Chinese embassy to incentivize this obstruction of a performing arts event outside China.
A translated copy of the court decision refers to the financial losses that the Korea Broadcasting System—the owner of KBS Hall—could incur if the shows were allowed to go forward, ostensibly because of Chinese government retaliation against the firm's Korean television dramas, which are popular among viewers in China. The judicial decision states that if KBS "cannot export its broadcasting contents to China, there are possibilities that it may face huge losses, which cannot be compared with the income from ticket selling." It then calculates that if the content exported to China were obstructed, it would result in 10 billion KW ($8.5 million) in losses for KBS each year. By contrast, the court says, the several thousand tickets that Shen Yun had already sold and would be forced to forfeit amounted to only 18 million KW ($15,000), so that even if KBS has to reimburse these losses, it would be worth the relatively minor expense.
Using such calculations, based on the potential earnings from selling or broadcasting content inside mainland China, in order to justify restrictions on free expression outside China is disturbing, but not new. When conducting research for a 2013 report, The Long Shadow of Chinese Censorship, Freedom House investigators found that this was precisely what was happening in other television markets in Asia. In those instances, the financial rationale was often downplayed and kept behind closed doors for fear of public censure.
But in this week's South Korean case, it is effectively being legitimized by the court of a democratic country, and by a public broadcaster funded by the South Korean government. That sets a dangerous precedent.
The case also highlights the growing risk of cross-ownership in the media, telecommunications, and entertainment sectors. The case studies covered in the Long Shadow of Chinese Censorship and incidents like this one illustrate that when the same company owns businesses that seek to profit from commercial activity inside China alongside businesses that disseminate or create media content for audiences outside China, it is extremely susceptible to Chinese government demands to restrict information reaching external audiences.
But this need not be the case. We can continue to hope that the values of freedom and democracy will outweigh the Communist Party's economic leverage. Media regulators, democratic governments, and free expression advocates would also be wise to consider new legislative and other means to ensure that businesses—and judges—have the necessary incentives to uphold these values.
Otherwise, audiences outside China will be prevented from seeing more compelling art exhibits, independent films, or dance performances—and they may never know what they are missing.
Sarah Cook is a Senior Research Analyst for East Asia at Freedom House and author of the Long Shadow of Chinese Censorship. Leeshai Lemish, a master of ceremonies for Shen Yun Performing Arts, contributed research about the company and the incidents of obstruction it has faced.